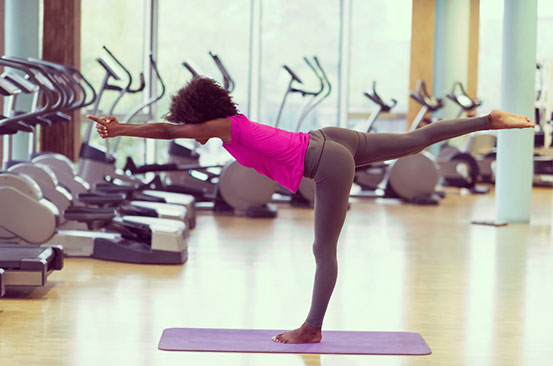 Yoga is such a great way to achieve flexibility, relieve stress and also a great workout.
It originated in ancient India and now has been adopted all over the world because of its physical, mental and spiritual benefits.
If you really want to get into the deep of things there are a number of yoga studios and yoga YouTube channels you could subscribe to.
Yoga like any other workout requires you to ease into it. It takes a lot of patience and dedication for you to achieve the flexibility and results you want.
And yes, yoga is for everyone irrespective of age and gender.
Besides making you happier, relaxed, focused, healthier and fitter, you will build muscle in all the right places and before you know it you will be fit as a fiddle. The benefits are endless.
Below are some yoga poses for common health problems you can try.
READ MORE
Insomnia (The child's pose)
For this pose you need to kneel down with your knees together, lower your back part to your heels, bend forward and place your head on the floor or as close as possible you can. Use a pillow to make it more comfortable. This pose allows your body to calm itself. Do this five minutes before going to bed.
Headaches (Seated forward bend)
After a long stressful day, you might end up with a bad headache or sometimes you just get a headache for no reason. For this pose you need to sit on the floor at a 90-degree angle then stretch your hands to hold your feet as you bend down. This pose forces your nervous system to calm itself down.
For indigestion (Seated twist)
Sometimes we experience indigestion and we might have tried so many home remedies which did not work. But before giving up you should try the seated twist yoga pose. For this you need to sit on the floor at a 90-degree angle with your right leg on the floor. And for the left leg have it over the right leg with the knee bent and the sole on the floor. Place your left hand on the floor behind you and twist your body slowly to overlook your left shoulder.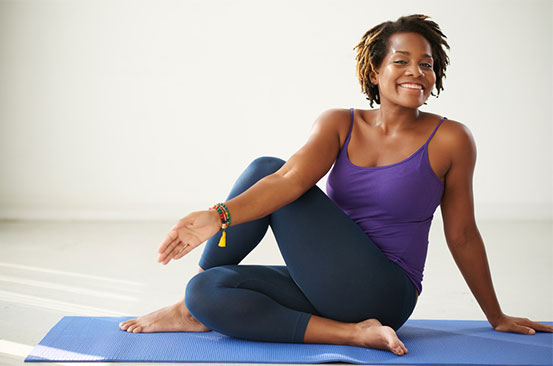 For anxiety (Tree pose)
This is a very simple pose but it requires balance. For this you need to stand up straight then lift your right leg and step on the inner thigh of your right leg. Do this while inhaling deep breaths and exhaling. This will help you focus on remaining in this position rather than what was bothering you thus clearing your mind.
For lower back pain (Standing forward bend)
For this you need to stand up straight with your feet on the ground bent forward ensuring that your feet are flat on the ground then place your palms on the ground. Hold this pose for a couple of minutes. This will help stretch out your back.
Period cramps
Sit on the floor at a 90-degree angle. Fold your right leg on the left leg towards your stomach then bend down with your hands holding your left foot. This will help release the pressure and ease up the pain.
Common cold or flu
Sit up straight, take your right hand and curl down your index and middle finger into your palm. Squeeze your ring finger over your left nostril and inhale four times. Close your right nose string with your thumb so that both nostrils are closed. Hold in the air for a few seconds then repeat this four times.