Home
/
Easy recipe: Fish cutlets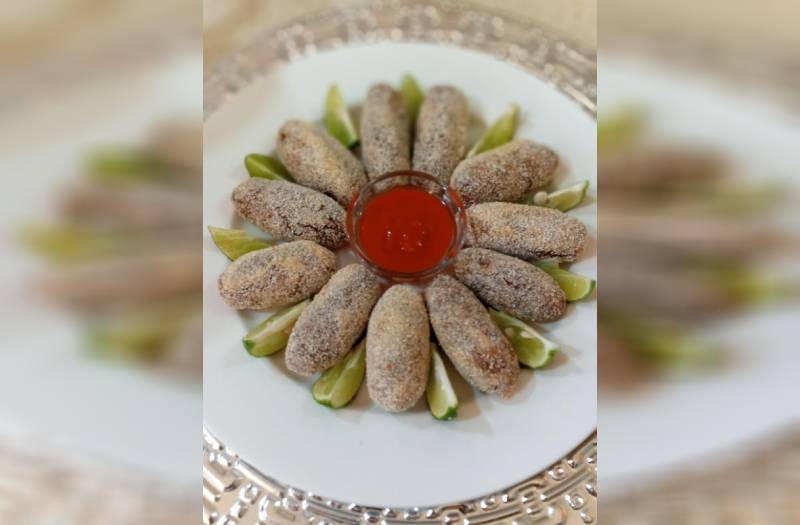 It's that time of the year when Muslims around the world fast for 30 days. During this month, Islamic households prepare delicious dishes to break the fast in the evening.
Usually, before the main meal, they will have snacks to bite on as appetisers. Today, I will share with you one such recipe -- fish cutlets. Ramadhan kareem.
Ingredients:
1/2 kg Tuna fish steaks
1 teaspoon black pepper
Salt to taste
1 teaspoon garlic ginger paste
1 stick curry leaves
2 lime juice
1/2 kg potatoes, peeled
2 eggs
1 cup maize meal (ugali flour)
2 lime, sliced
Chilli sauce to serve
Vegetable oil for frying
What to do:
Marinate the fish with black pepper, salt to taste, garlic ginger paste, finely chopped curry leaves and lime juice.
In a hot pan, add a tablespoon of oil and fry the fish for at least 5 minutes on each side until golden brown.
In a separate pan with water, boil the potatoes until soft. Once the potatoes have cooled, put them in a bowl and mash them and then add the fish chunks.
Mash the fish into the potatoes then give them a good mix.
Once well combined, mould the mixture into oval kebab shapes.
In a separate bowl, break the eggs and add 2 teaspoons of water. Beat the eggs using a fork to make an egg wash.
Dip the cutlets into the egg mixture to coat them. Remove them and place them in the maize flour.
Ensure they are well coated then deep fry them in a pan over medium heat.
Once cooked, they will be slightly golden with a dash of white. Drain them on paper towels before serving.
Serve with a slice of lime and your favorite chilly sauce.
I have a hard time parting with...
Related Topics