Esther Muchene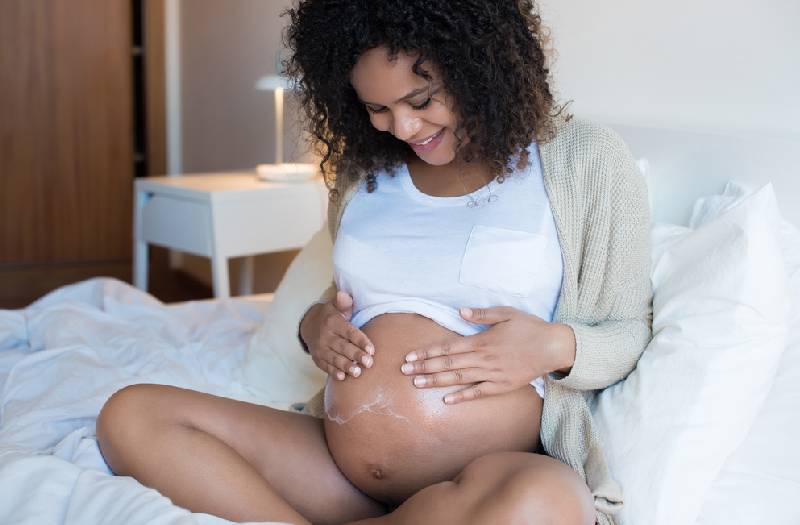 Stretch marks can really weigh down on your esteem especially if you enjoy wearing particular outfits and partaking in certain outdoor activities. They take a long time to heal and some don't go away completely.
ALSO READ: Michelle Ntalami lashes out at trolls
Prevention is always better than cure and that's why the best way to avoid the stretch marks after pregnancy, is to prevent them frfom occuring, and prep early on.
With enough preparation, you have a higher chance of preventing stretch marks or reducing their appearance from pregnancy.
Here are simple tips on how you can avoid stretch marks during pregnancy.
Keep your weight in check
Stretchmarks appear whenever there is rapid weight gain or weight loss. And during a pregnancy, there is usually a lot of weight gain in many women, which results in stretch marks on the skin. However, you can prevent this by doing some light exercises and by avoiding overeating especially the unhealthy foods. For your diet, ensure that you eat foods rich in vitamin C and zinc. Having a healthy lifestyle not only prevents stretch marks but also keeps you and your baby healthy throughout.
Drink lots of water
Your main focus during pregnancy should be drinking enough water. Water will hydrate your skin from the inside and improve its elasticity. Drinking a good amount of water everyday has significantly prevented the presence of the streaks in pregnant women.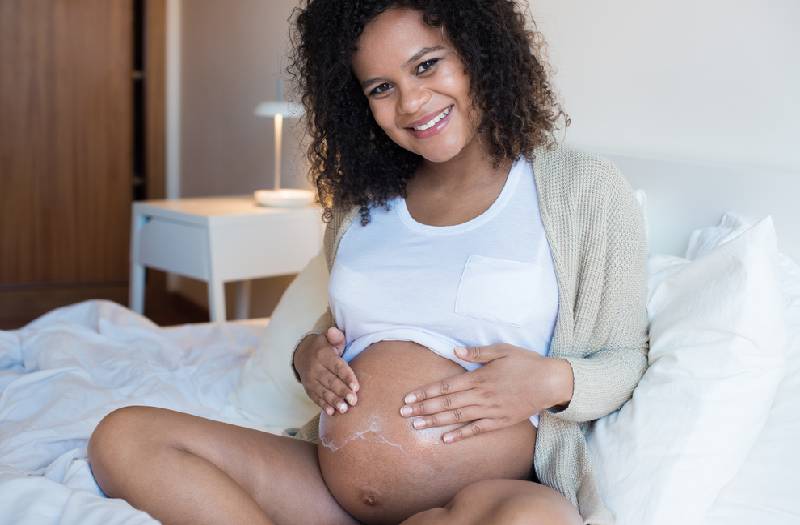 Moisturize your skin
Now that we've seen how you can improve your skin's elasticity internally, let's look at what you can do externally. There are so many oils and moisturizers that can significantly prevent the appearance of stretch marks. Some of the best natural oils include cocoa butter, Shea butter, avocado oil and vitamin E.
You can get some stretchmark prevention lotions sold in stores although they might not be as effective. Normal moisturizing lotion should also work well because it'll keep your skin moisturized.
ALSO READ: Meghan Markle got 'stern telling-off' for her pregnancy outfits, claims new book
Massage your skin
As you moisturize your skin, it's important to massage the oils in every day. Massaging your skin is one of the unbeatable hacks because it also has many other benefits including anti-aging benefits. Basically, massaging improves your skin's elasticity so you need to massage the oils in whenever you apply them.
Exfoliate
This simple process will help keep the stretch marks away when done right. Using a hydrating scrub or an exfoliating glove could really improve your skin rapidly. They will help to remove the dead skin cells and improve the effectiveness of the creams and oils. Do this just a few times a week for best results and don't go overboard with the scrubbing.
Be consistent
Preventing stretch marks needs a lot of time and dedication. If you want to see real results, you have to be consistent with your routines throughout. Following up for one week and the skipping for the next two months won't help. It is a commitment. Be patient with the process and focus on a day at a time.
Sometimes however with all this prepping, some stretch marks might still occur. But it's much better to do all you can to reduce the appearance of some. At the end of the day you really can't tell.