Home
/
Politics
How to trim your own hair at home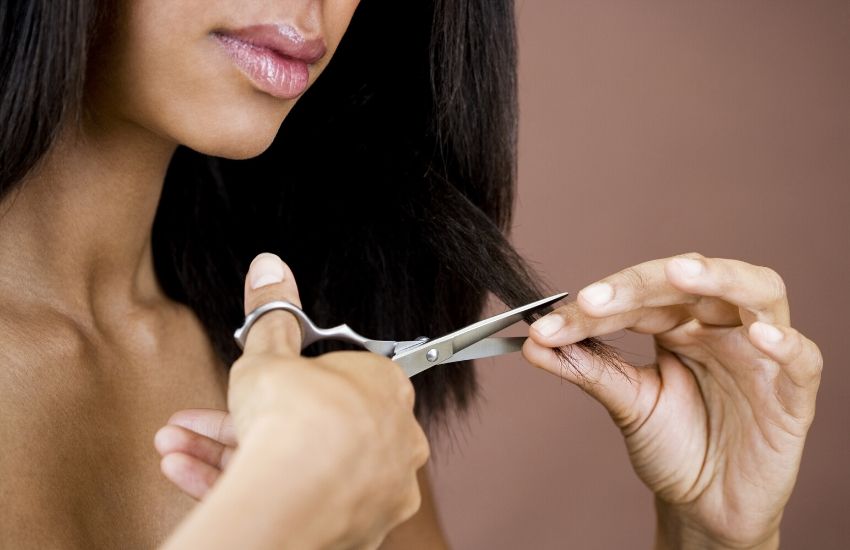 Regardless of your race, hair texture or hair colour, nobody is exempted from split ends. You may be following all the correct hair rules and nourishing your hair with good quality products, but due to everyday haircare and environmental factors, the ends of our hair are still susceptible to damage. The ends are the oldest part of your hair, hence why they are referred to as 'dead ends'.
For afro-textured and chemically straightened hair, the recommended period of time between trims is three months. Trimming is supposed to slow down hair breakage because split ends climb up the hair shaft over time, resulting in the strand becoming fragile. Think of it like a pair of leggings with a rip, the split will keeping expanding the longer you continue to wear the same pair of leggings.
Trimming your own hair at home may sound intimidating, but by following the right steps, you will save money and your precious hair. Below are three steps to trimming your own hair at home: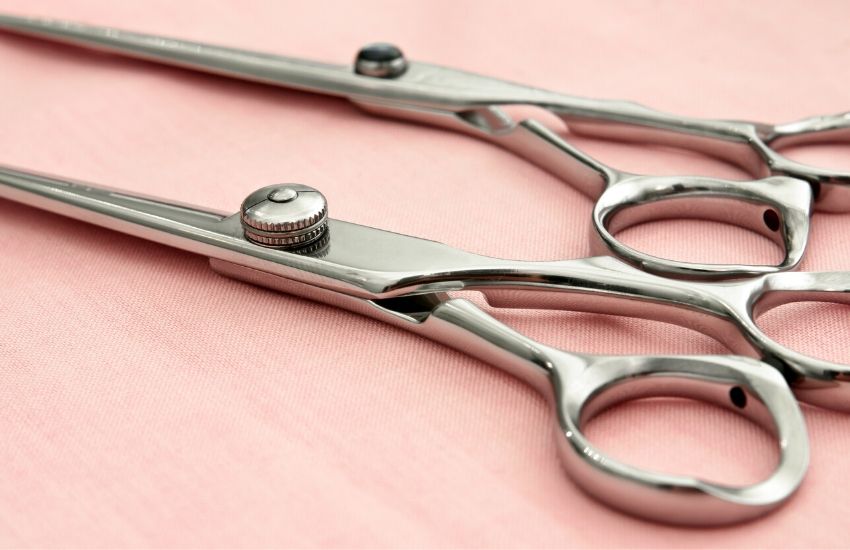 Proper scissors
Don't use a pair of scissors that you bought from a stationery shop because dull tools will damage your ends. Proper styling shears are sharper and make it easier to cut a straight line through your hair. This is the same analogy when cutting fabric with a dull pair of scissors. The fabric ends up looking split and frayed, and that is why tailors use sharp fabric shears to cut fabric.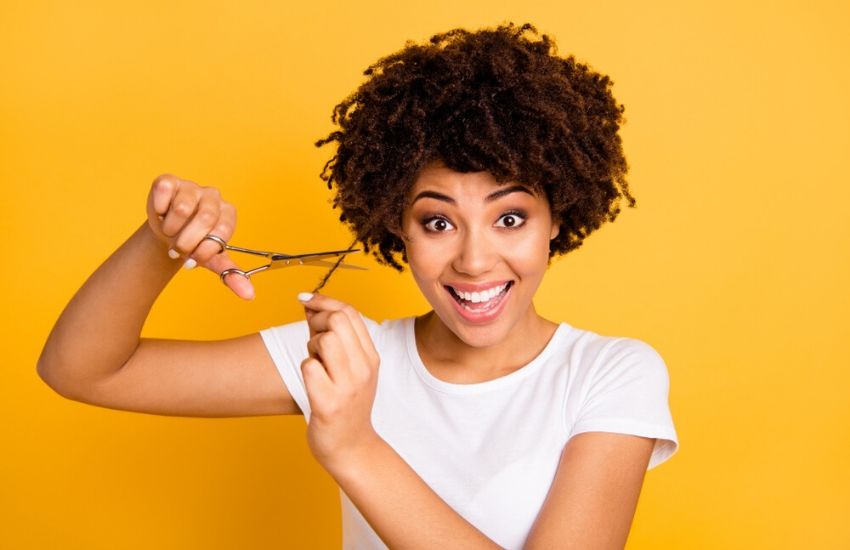 Wash and straighten your hair
Be sure to start off with clean hair to get rid of dirt and build-up, and prepare it for the straightening process. It's also easier to see the split ends when your hair is straight. Trimming the hair in its kinky state may make you trim way more hair than you need to. However, if you don't want to put heat on your hair, properly detangle your hair and hold each section taut as you snip off the ends.
If you'll be using heat, start by applying a heat protector to your wet hair, along with your other styling products. Gently blow-dry your hair to straighten out the curls and coils. Next, flat iron your hair in small sections on medium heat to avoid heat damage. If your hair is relaxed with very little new growth, you can skip the flat ironing process.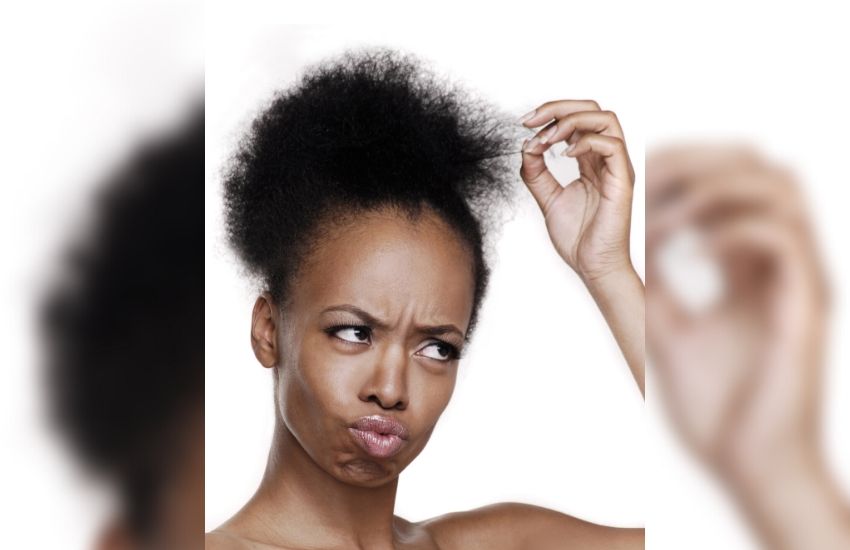 Trim in sections
Create around six sections in your hair to make the process neat and quick. Beginning at the back, separate a smaller section and bring it around the side of your head towards your face. Split ends are uneven and thinner than the rest of your hair so they are easy to spot.
Using your index finger and middle finger, create a scissor shape close to the bottom of the hair where the split ends are. This will be a guide for how much hair to cut off.
Using your other hand, take the shears and cut across the guide you created along the split ends. Remember to tie up each section that has already been trimmed to avoid redoing the same parts. If you're having a hard time trimming the back, ask someone to help you out.
Who do you confide in?
Related Topics