Red carpet style at the 2020 Golden Globes
Trendsetters By
Audrey Masitsa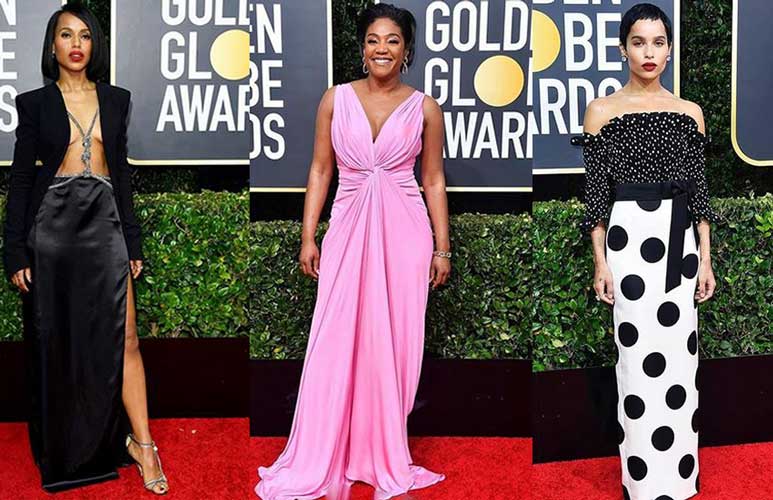 It's awards season and what a way to kick off 2020 than with a dose of fashion.
The 77th Golden Globes Awards held on Sunday, January 5, was a star-studded event with the likes of Kerry Washington, Zoe Kravitz, Winnie Harlow and Da'Vine Joy Randalph gracing the red carpet.
The stars did not shy away from colour as many of their ensembles were made from bold colours including pink and yellow; colours which contrasted beautifully with the red carpet.
Awkwafina, who features in this list, made history when she became the first woman of Asian descent to win a Golden Globe in the Lead Actress (Film) category.