Maria Nene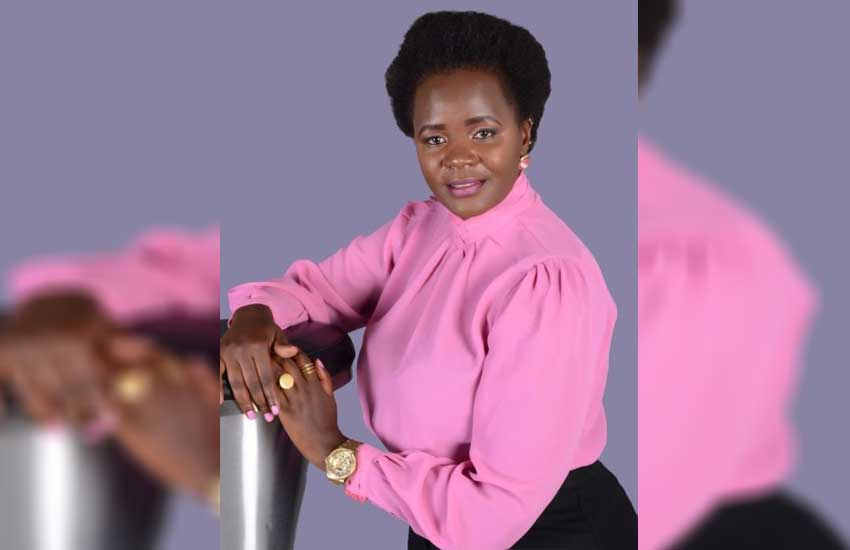 Vicklyne Jessicah Otieno, 32, runs Monarq Naturals, a line of products inspired by her son's skin condition. She shares what it takes to run the company
ALSO READ: #WCW: Gina Din Kariuki, humanitarian and pioneer businesswoman
My background:
I'm a marketer by profession. I studied marketing at the Kenya Institute of Management (KIM) and business studies at the Strathmore Business School.
The idea:
Ever since I can remember, I have been into hair and beauty products and accessories. I run several businesses related to the beauty industry, like a salon in the CBD. However, my seven-year-old son prompted me to start The Monarq Naturals. He has had severe eczema from the time he was a baby. His father and I both have the skin condition but in a milder form. I tried various remedies, used medicated creams, and visited numerous dermatologists but none worked.
After carrying out extensive research, I decided to try natural oils. I also discovered that eczema cannot be healed completely -- it can only be managed. I learned the triggers that accelerated the flare-ups; specific foods, soaps, and detergents seemed to make the condition worse.
Shea butter has been popularised as a great remedy for eczema but, unfortunately, it didn't work for my son. I realised there are different kinds of the condition and that they need various remedies. Experimenting with different oils assisted me to settle on one that was working for my child.
By this time, my son had dark marks all over his body and I had taken to dressing him in long-sleeved shirts and trousers, just to cover them up. Most of his age mates didn't understand why he had so many marks and they were making him uncomfortable by asking so many questions. This also made his self-esteem plunge and I had to encourage him to embrace himself daily.
ALSO READ: Six DIY body scrubs you can make at home
Meanwhile, I continued to experiment with oils. I knew others were suffering from eczema and other conditions and they needed such oils to manage them so I decided to let others try my products.
What happened next?
I run a salon and a beauty product supply franchise in town. I would give my clients samples of my products and soon after, they would call me with glowing reports of what the product did for them. From these first customers, I got many more referrals. I also had the opportunity to run my other business concurrently because they were all situated in the same venue.
Later, I had several attempts of product testing and experimentation, not only on myself but also on my family and friends. Apart from the knowledge I acquired on different kinds of oils and butters, I also learned a lot about the manufacturing process, which includes designing and producing the packaging. Due to the feedback I got from my clients, I decided to start an inclusive skin and hair care business.
Running a startup:
I officially launched The Monarq Naturals at The Carnivore Grounds during the Luo Festival in August. This was one of my biggest achievements in my entrepreneural journey. The natural oil and skin care business has become popular in Kenya. I see several new businesses cropping up every day.
I must admit I was apprehensive about running the company, but I continually give myself the courage that Kenyans need my products and that I will make it in this competitive business.
ALSO READ: Six things to know about salicylic acid, glycolic acid and niacinamide
I am glad that I now know where to get all the valuable oils and various butters so I don't impose on middlemen who may let you down at times.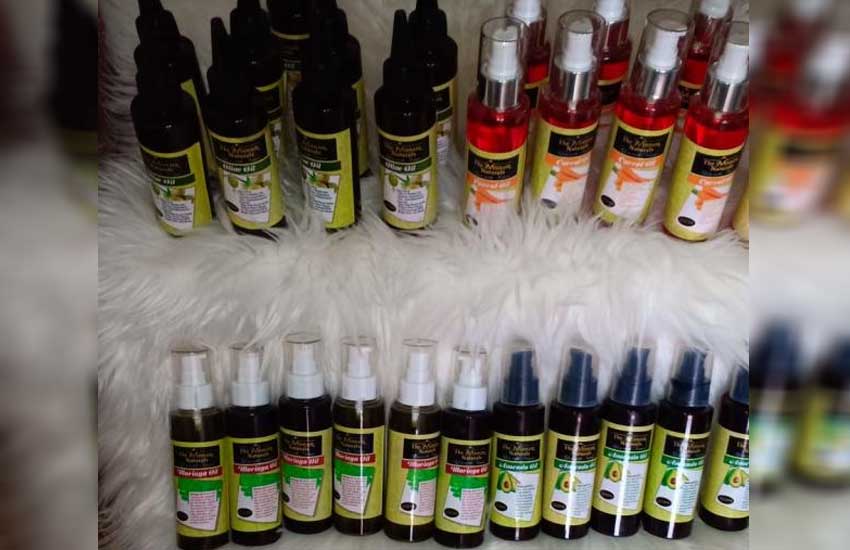 Where I am now:
When I first started, doing the packaging was a challenge. I couldn't find an ideal location that had all the containers I needed. However, I discovered a shop where I could purchase them comfortably. I do all the packaging and labeling from home by myself. Eventually, I hope that I will develop a team and space for packaging.
I work closely with an events company that has proven a valuable resource because they incorporate my products whenever they have an event. This is an excellent resource for advertising and marketing. My bank has also been willing to slot me in some of their relevant corporate events. This integration has assisted me in finding out more about the business world and being exposed to how the financial world runs.
I have approached several retail markets willing to stock my products after testing them. However, my biggest challenge lies in finances. Producing a large batch of products will require a substantial amount of money and I am still striving to save up.
To adequately cater for the growing natural skin and hair care market, I plan to introduce more products including hair treatments, shampoos, conditioners, soaps, and much more.
My tips:
Entrepreneurs should remember that anything can sell. However, it's the passion that you have that will drive you the extra mile so one should always strive to do what they love.
Six years ago, when I first ventured in the hair and skin care business, I started grandly by opening a retail shop. I partnered with major brands that required a considerable amount of cash to invest in my business. Gradually, I found that I couldn't sustain the business because the profit margins were dwindling. Eventually, the business failed miserably and I was forced to close the shop.
When I was counting my losses, I realised I could have started with a small shop and purchased the stock from humble wholesalers from the River Road area. A business is like a baby; you should nurture it and allow it to grow at its pace. If you jump some steps, then it is bound to fail.
Adequate research is important before you start any business. Find out who needs the product, what your profit margin is likely to be, and where to outsource reliable products. Patience and perseverance are also a driving force for any entrepreneur. You can't expect to sell your products daily. There will be some days when no one will be interested.
Feedback from your clients and customers is also crucial. Your success as an entrepreneur literally depends on what the buyers of your products think. You should learn to listen to them and incorporate them into your business.