Home
/
My Man
Men only: Are Central women dangerous?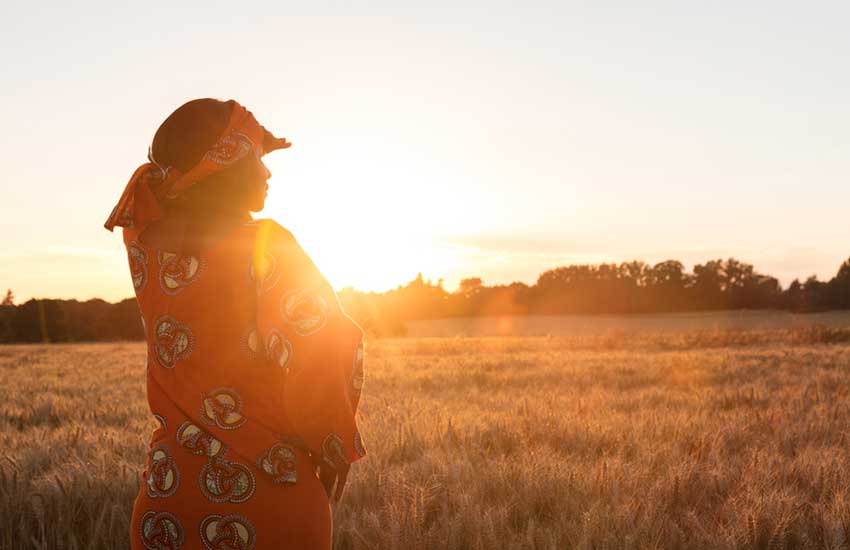 The recent disappearance of Dutch billionaire Tob Cohen, and subsequent discovery of his body in a sealed drum inside an underground septic tank (in the backyard of a Sh400 million mansion in Kitisuru) has fascinated Kenyans for over a week.
This is because the mansion he was allegedly murdered in belonged to him and his wife named Sarah Wairimu Cohen nee Kamotho.
And the two were involved in a bitter ongoing divorce, before he vanished from the face of the earth. Naturally, Wairimu Kamotho is a suspect in the killing.
'What's in a name?' Shakespeare once wrote. 'A rose, by any other name, would smell as sweet …'
Indeed, what is in a name? What is in a septic tank? A sewer, I say, would still stink like a skunk, even if one chose to call it a perfume. But as Wiper leader Kalonzo once famously told a journalist: 'Your name betrays you!'
Because the antagonist in the Cohen Case is called 'Wairimu,' Kenyans on social media went a bit mad. 'If you are rich, and especially white, and marry a 'Wairimu',' went the general thread, 'don't be surprised if you end up in a septic tank.' Let's tackle these tribal stereotypes head on, shall we, starting with the urban myth about women from Central.
First of all, it isn't all 'Kiuk' women who are stereo-typed as rich hubby killers. It is the ones from Kiambu – and a very specific part of Kiambu called 'Kabete.'
They are called 'aka a Kabete,' and certain areas of Kabete like King'eero (which translates to 'Slaughter House', perhaps because of the many butcheries) are rumoured to have the highest number of well off, or at least relatively comfortable, widows in the country. Widows in their 30s, 40s and 50s, comfortably raising their offspring.
If urban myth is to be believed, on weekends, they congregate at Dagoretti Corner's many bars-and-restaurants in tinted 4WD vehicles, dressed in black leather jackets, cute Stetsons, tight Levis over fat thighs and knee length boots, to toast to the memories of their 'dear' departed husbands, and celebrate their wealth.
Nyeri husband beaters
Leave Dagoretti Corner in a car, and travel 160 kms in a north-east-then-westerly loop past Githurai, Juja, Thika, Kabati, Makuyu, Wamumu, Sagana, Karatina, Kiganjo until you get to the Nyeri Town Health Centre.
What are you likely to find inside this Nyeri Town Health Centre? Dozens of men thoroughly thwacked and thumped by their psychotic Nyeri wives!
Almost all of them have bumps on their heads, bashed in nostrils, dented dental formulas and other injuries associated with being assaulted by blunt objects.
A few are literally holding their (chopped off) sausages in their hands, wailing uncontrollably as they wait to see the doctor, who will refer them to an unaffordable surgeon in Nairobi whose special skill is 'restoring your manhood.'
Boring wives of Murang'a
How ironic, that as #KOT shot off its s*** about Central women being 'killers,' they forgot all about the angelic women of Murang'a.
According to the stereotype, Murang'a women are not only loyal, they are also extremely hard working. Which is supposed to explain their men.
While Nyeri chaps are said to be drunks because they need the Dutch courage to go home to 'lioness' type wives, Murang'a men are said to be happy-go-lucky because their wives are both hard working and easy going.
That is why so many musicians are from Murang'a (as are those Kiuk cowboys of God-papa hats, and in the olden days, blue Datsun 120 Ys with long antennae, the predecessors to our current swift blue Subaru boys).
The downside is that these Murang'a angels are said to cook very boring food (ma-mbosho), and provide equally dull services in bed. Thus giving ALL Kiuk women a bad name when it comes to their culinary skills.
Loose women of Kiambu
There to counter that stereotype, yet again, are the women of Kiambu — an exciting lot said to have their 'A' game on, when it comes to playful passion.
But then the stereotype comes into play, and people say they will cheat on you for cash, or for fortune.
Next week, we will look at the rest of the country's women through these ridiculous lenses, so that my male readers about to wed in the last quarter of the year can reassess if a Kenyan woman is really 'it.'
What if teachers too wore uniforms?
Related Topics