Home style: Ways to use grey in your dining area
GalinTheHood By
Michelle Langi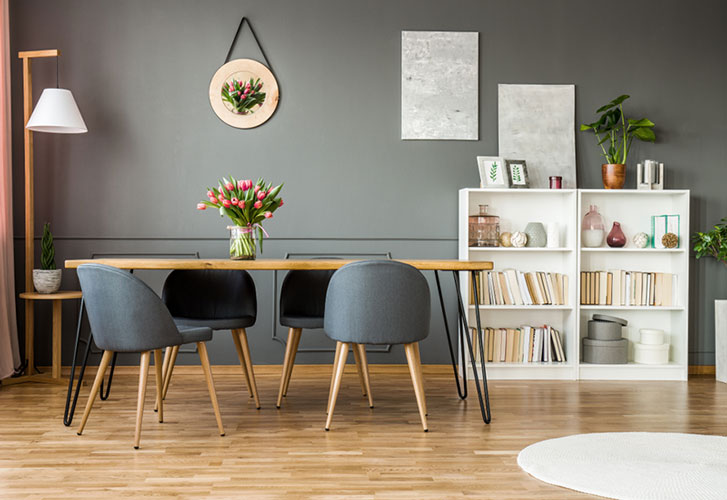 ALSO READ: How to create life on your balcony
Grey is not a common colour to use in dining areas but that does not mean it is taboo. Grey is a neutral colour that can be both stark and soothing depending on mode of operation.
Dining areas call for appetite and energy-inducing colours. There are several ways to turn grey into an appetising colour. We show you several ways to integrate this always-assumed-to-be-serious colour into your dining space.
1. Pair it up
Pair your grey up with a brighter colour like coral. This helps tone down the cold effect of grey. You can pair up different hues of grey with different colours depending on your personality. Another trick is to layer two different tones of grey in your space to create depth and dimension.
2. Use a rug
Take the focus out of the walls and incorporate grey with a flat pile rug. Rugs keep your dining room centred in addition to beautifying your space. Opt for pattern and different prints of grey.
3. Introduce wood
ALSO READ: Inside JK Rowling's Sh290 million mansion where she penned four Harry Potter books
Bring in some warmth and charm with wooden elements. Lighter tones of wood will add the light to your grey dining area and make it cozy.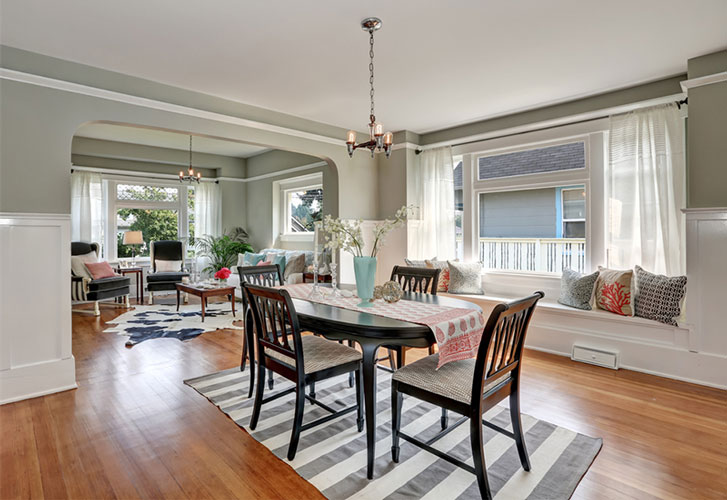 4. Colourful furniture
Pops of colour in furniture pieces will give grey walls joïe de vivre. Go for sheen and lustre to balance out matte grey walls. Grey is a neutral colour that works with all other accent colours.
5. Wainscotting
Tone down a grey dining room with white wainscoting that ends at the chair line. Your room will look brighter while oozing some vintage charm at the same time.
Whichever decorating concept you choose to decorate with grey, let there be plenty of natural light. You know what they say about dark colours making your space tight.