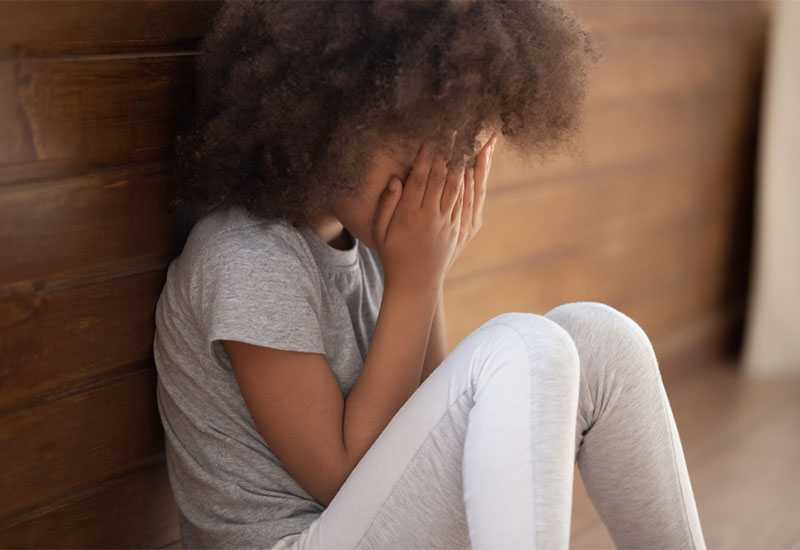 Ivey Atieno (not her real name) was a 15-year-old Class Seven pupil when a man she barely knew lured her into a cyber café he managed, defiled her and ran away.
Her menstrual period was due that week. She waited three more weeks as the harsh truth dawned on her. She was pregnant.
We meet her at the Jaramogi Oginga Odinga Teaching and Referral Hospital gender-based violence recovery centre (GBVRC). She is here with 13 other girls facing a similar predicament.
She recalls bitterly how she had tried to avoid the 22-year-old sex pest whose trap she fell into when she let him offer her free typesetting services at Bar Korwa market in Seme.
"He first intercepted me as I returned home from the market and kept asking me to visit him where he stayed but I declined," she recalls.
Atieno, now a Form One student and mother to a baby boy aged one and a half, said on the fateful day, the man she only knew as 'Daddy' accosted her and demanded payment for the service he offered.
"He said the service cost Sh500 and asked me to accompany him to the shop. When we got in, he started touching me then closed the door and forced himself on me," she narrates, fighting back tears.
READ MORE
Naïve on the next step to make, emotionally torn and terrified of her parents, she kept mum over the incident until she could not hide it anymore.
"Thoughts of running away from home constantly crossed my mind but where would I run to? I did not know any relative who would understand me, and so I just decided to stay and have what was coming my way when my parents finally realised I was pregnant," she recounts.
It was her mother who made the discovery. After a lengthy conversation, they conceded her plight.
Shuttered dreams
Like her, a Form Three mother of a four-month-old baby says a vile relationship nearly shuttered her dreams.
"He was an electrician working at a site near our home. He would lure me with cash I used in buying necessities like sanitary pads and as pocket money," she says.
The man from Kano in Nyando sub-county would one day invite her to where he lived. That is when she got pregnant.
"When I told him this, he asked me to get rid of the pregnancy and even recommended a facility I could visit for the procedure and was willing to pay for it. But when I told him I feared it could backfire, he switched off his phone and the contact I used to reach him has since remained out of service since," she said.
Another 17-year-old Standard Seven girl is with the group at the facility. She is six months pregnant. Counsellors at the facility tell us she has had a hard time coming to terms with her situation. Like Atieno, the man who impregnated her has since gone under.
"He would buy gifts and give me cash. He had just cleared Form Four himself but did a number of odd jobs to get the money. He was not using any protection and asked me to get rid of the pregnancy," she says.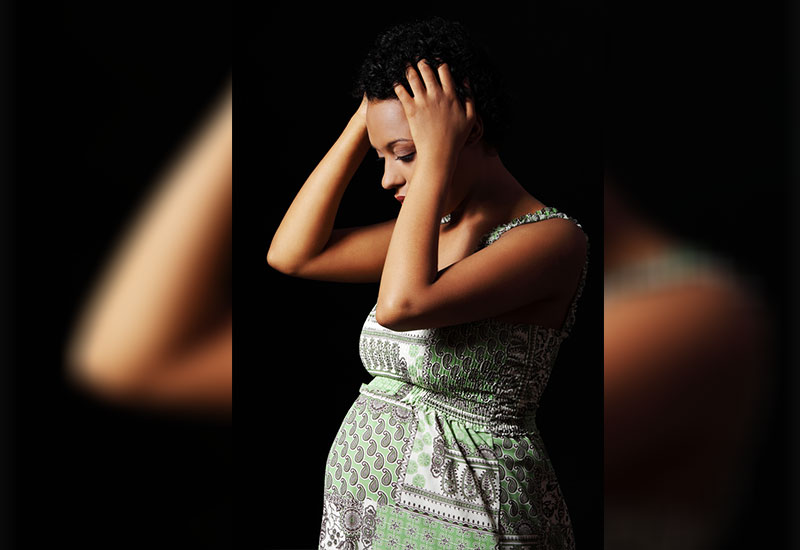 The saddening tales of these minors are among the less shocking of a trend where girls as young as 12 are being defiled and impregnated, some by very close relatives. Data at the GBVRC shows that between 30 to 40 cases are reported monthly, with the burden coming from Seme and Muhoroni sub-counties.
Records in local hospitals show that 493 girls aged between 10 and 14 became pregnant last year.
More data from the GBVRC indicate that more than 80 per cent of rape victims were below 18 years.
Only last week, a deputy headteacher appeared before Ahero Senior Principal Magistrate Patrick Olengo accused of defiling four schoolgirls, two of whom are pregnant.
Dan Mathews Odhiambo was a teacher at a school in Nyando. He was, however, not allowed to take plea after police requested for more time to conclude investigations.
Mary Owiti, a community paralegal in Seme, told the Standard that nearly 30 other girls were facing a similar predicament to the 13 that had recently been reintegrated into the community and taken back to schools after a similar counselling and treatment sessions at the GBVRC.
"Our sensitisation on sexual offences and sex education in schools and in the community are seeing more of these abused girls come out to seek help and counselling," she says.
She says domestic violence, poor parental guidance and lack of sex education, peer pressure and poverty were exposing the minors to sex pests who lure them with solace from abusive families, and petty cash for necessities and cheap gifts.
The county's gender coordinator, Winnie Ogot, said her team was out to sensitise the community on the challenges.
"Victims do not want to report the cases due to violence at home. They choose to suffer in silence," said Ms Ogot.