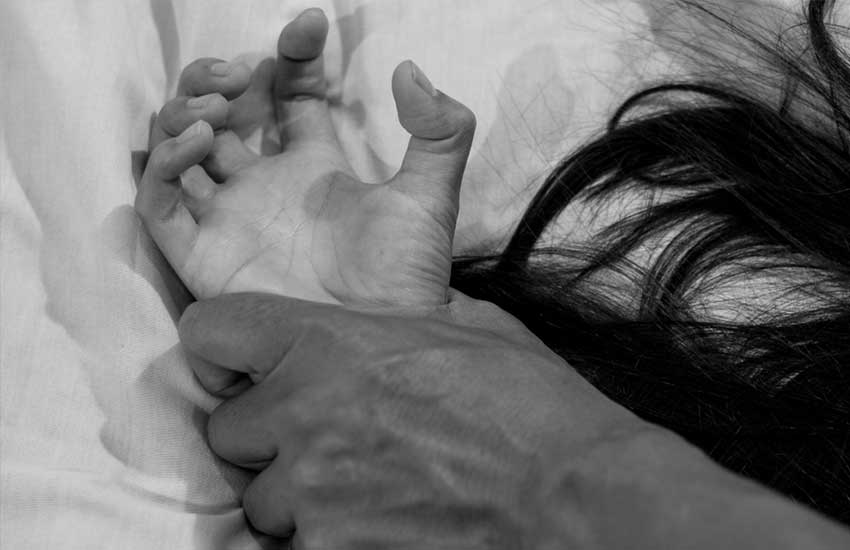 Seven of every 100 Standard Six girls in parts of Nairobi have been raped in the last one year, most of them more than five times, a new study has shown.
The study, by Stanford University of USA and an NGO, Africa Institute for Health and Development, says most of the perpetrators, about 66 per cent, are boyfriends.
In this study, rape is defined as being forced to have sex against one's will, whether that force was physical, threats, intimidation or coercion.
The authors are surprised that a high number of the girls reported having boyfriends, given their young ages, between 10 and 14 years. The study was published on Thursday last week in the journal, Plos One.
The researchers investigated sexual violence among 4,125 female participants from 94 schools in Dandora, Huruma, Kibera, Korogocho, Kariobangi and Mukuru.
The data came out as Kenyans, including the Judiciary, are concerned over the age of sexual consent for girls as well as high number of underage boys being jailed for engaging in sex with young girls.
READ MORE
"There is an obvious injustice of filling up the jails with teenage offenders who get intimate with fellow teenagers as they experiment in their adolescence," Chief Justice David Maraga said last month.
On calls to lower the consent age, Interior Cabinet Secretary Fred Matiang'i said it would not happen.
"We cannot be that mad to support that kind of nonsense to lower the sex consent age," he said on Friday.
While the study did not indicate whether the perpetrators were school mates or older men, an earlier study in the same areas had showed a majority of girls had schoolboys for boyfriends.
In September last year, a study published by the African Population and Health Research Center, found that most girls, 55.4 per cent, aged between 15 and 24 in Nairobi, had boyfriends who were still in school.
The current study says 11 per cent of the 4,125 girls reported sexual assault in the last 12 months, with 7.2 per cent reporting rape within the same period.
Of the 453 girls who reported sexual assault in the last 12 months, 57.2 per cent of them reported at least one attempted rape, with the remaining reporting completed rape.
Of the 412 girls who reported rape, 330 gave information about the perpetrator, and 306 of these reported how many times they had been raped by different perpetrators.
Of the girls who described the perpetrators, 65.7 per cent said they were boyfriends, with family members accounting for 13.1 per cent of rapes. Strangers accounted for 17.4 per cent.
Further, most of the girls were found to accept gender norms, which were likely to view violence against women as normal and acceptable. For example, 54.3 per cent strongly agreed that "a woman should listen to her husband" while 45 per cent strongly agreed that "if a woman wears miniskirts and drinks alcohol then she is asking for trouble."
A significant though smaller number also agreed that "sometimes, a man may have a good reason to hit his girlfriend" and "if a wife does something wrongs, she should expect her husband to punish her."