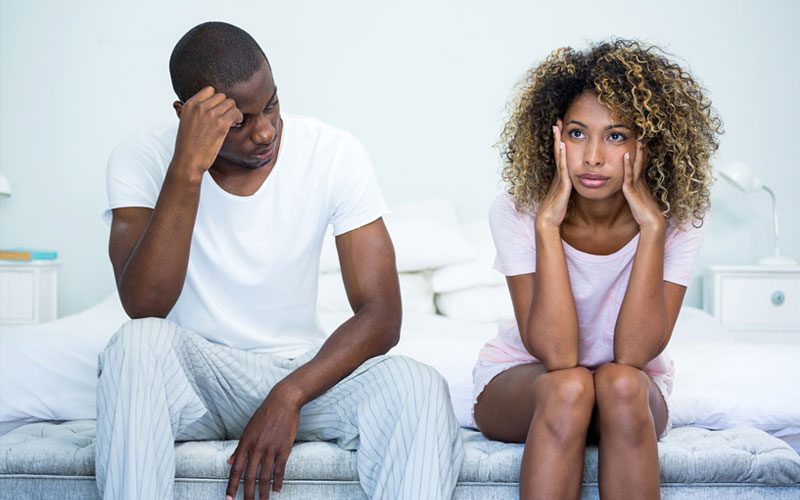 ALSO READ: 'My husband has been keeping a dirty secret for 30 years and I'm sickened by it'
Is it possible that your exes are ruining your sex life? To put a finer point to it, is it possible that your current issues in the bedroom are as a result of your previous relationships? When this has been the case, I have found it to be less about previous relationships in general and more about a specific ex or a specific person with whom you have unfinished business that is now affecting your life, which is translating into a stressed sex life.
Consider the case of George. He was once happily in love with Susan, believing he had found the one. As it sometimes happens in life, George and Susan did not go the distance and their relationship ended abruptly.
George was in the worst pain of his life, wondering whether he had imagined the whole thing. The experience was too painful and it hurt too much so George quickly dusted himself off, found a lovely lady named Jane and married her. He convinced himself that a wife was a wife that maybe this thing called love was overrated, that his parents' generation had marriages that lasted a long time and that he too would manage problems as they came.
This was supposed to be easier and less painful for him because he was not as emotionally invested in Susan as he had been with Jane. Fast forward to a year later and he was struggling sexually. He could not attain an erection as often as he wished, and even when he did, he was unable to sustain it.
As it turned out, George was still in the self-protective state that he had gone into after the heartbreak he endured as a result of his relationship with Susan ending. In brief, George had taught himself that vulnerability equaled pain, and he was determined to never feel that pain again.
However, sex often equals pleasure, and pleasure requires vulnerability. George needed to heal from his past in a way that allowed him to embrace his present. If you see yourself as part of George's story, here are a few things you can do to improve your sex life.
Admit it: It is often said the first step to solving a problem is admitting that it is a problem in the first place, instead of pretending it away or barreling your way through your feelings. Admitting that something is an issue also means admitting that things hurt when they do. If you're afraid of getting hurt, admit that to yourself so you can visit the issue of how to take care of your vulnerability. If you're still hung up on your Jane, admit it to yourself, not so that you can rekindle the past while you're in the present but so that you can work through it and let it go. By the way, one benefit of a past that you're hung up on is that it can act as a guide for you as you create a present that you're proud of.
ALSO READ: Girl code: We are not angry, we are just relaxing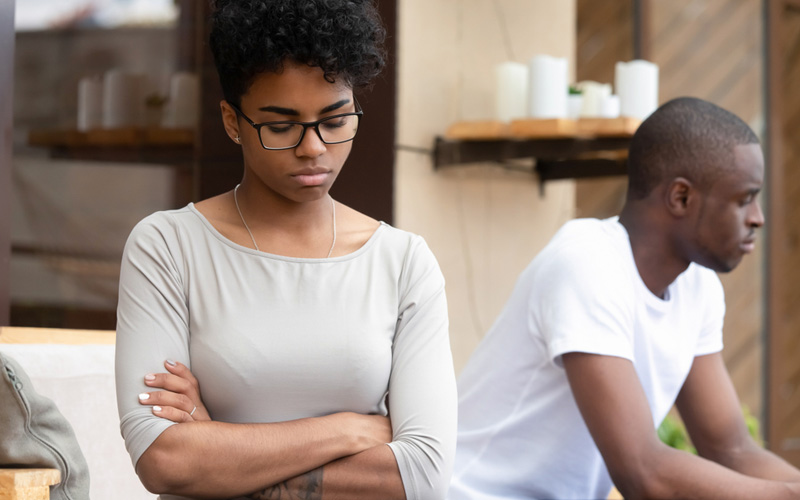 Grieve it: Whenever I talk to people about grieving the end of a relationship, they sometimes look at me with doubt, as if grief is only a preserve of death-related loss. The truth is that all loss must be grieved so that it can be released and embraced in a way that benefits those who have lost. Furthermore, even though heart-related, love-related loss can be perceived as frivolous, it isn't because love sits right on top of our sense of hope, wisdom, goodness and every positive thing known to mankind. Love can make you feel like all is right with the world so when that love ends, it can feel like it took with it all those positive things. Grieving allows you to understand that the specific love(r) may be gone but the goodness that they brought into your life does not have to go with them. As a rough guide, the six stages of grief are denial (it can't be), bargaining (maybe/what if), anger (how could this happen?), depression (sadness at realizing that this really did happen), forgiveness (releasing/new understanding/awakening) and acceptance (it happened, I'm OK/what can I take with me into the future?)
Design: It may be an odd word to use but, yes, I am suggesting you design the life that you want instead of dwelling on the life that you had. There is more than one way to love and be loved and sure, the one you had with Jane was wonderful in many ways but that is not the only way for you to love. It may not even be the best way to love and be loved but you will never know if you keep yourself closed off, cold, disconnected and hidden in your current relationship because a relationship from your past fell apart. Did you ever consider that in falling apart, it could have saved you a lot of trouble and allowed you room for more than you could have ever imagined? You will never know if you don't make room for it, so make room for it. Begin to understand that you "deserve" to enjoy your sex life, your love life, and your home life even when it does not come through the lens you hoped for.
Sexually speaking, and with your permission, I dare suggest that it is time for you to be vulnerable. Whatever happened with your Susan is in the past. In your present is Jane, and she deserves your love just as you deserve hers. Allow yourself to be sexually attracted to her despite her (perceived) short comings, and allow her to express her sexual attraction to you despite your (perceived) short comings; remember that she may have a George of her own, and I doubt you would like to be on the receiving end of her rejection.
So, to summarize, your sex life has been suffering because you brought the wounds of your past into your present, and now you can claim your present by leaving the past where it belongs, and only bringing from it things that benefit you, not harm you. Cry if you must, grieve what you must and then own and embrace the life that you do have now, in and out of bed. I wish you a freeing and wonderful new sex life, moving forward.
ALSO READ: 'I'm trapped inside with my fiancé who I don't love anymore during lockdown'
Do not miss out on the latest news. Join the Eve Digital Telegram channel HERE.