Melania in Kenya: Photos of U.S. First Lady rocking cowgirl boots, feeding baby elephants
Readers Lounge By
Derrick Oluoch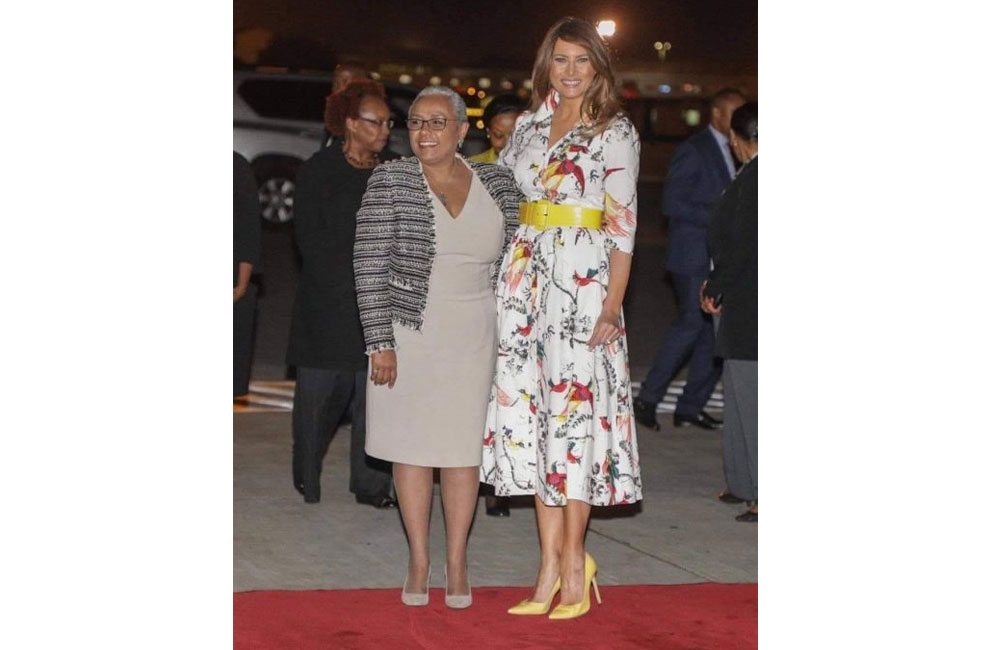 The First Lady of the United States (FLOTUS) Melania Trump is in Kenya on a solo African tour championing for children's welfare and wildlife conservation.
On Friday, Melania joined Kenya's First Lady Margaret Kenyatta at the David Sheldrick Wildlife Trust where they fed orphaned baby elephants. The FLOTUS donned a khaki trouser, a white shirt and complemented the look with brown knee-high boots and matching belt.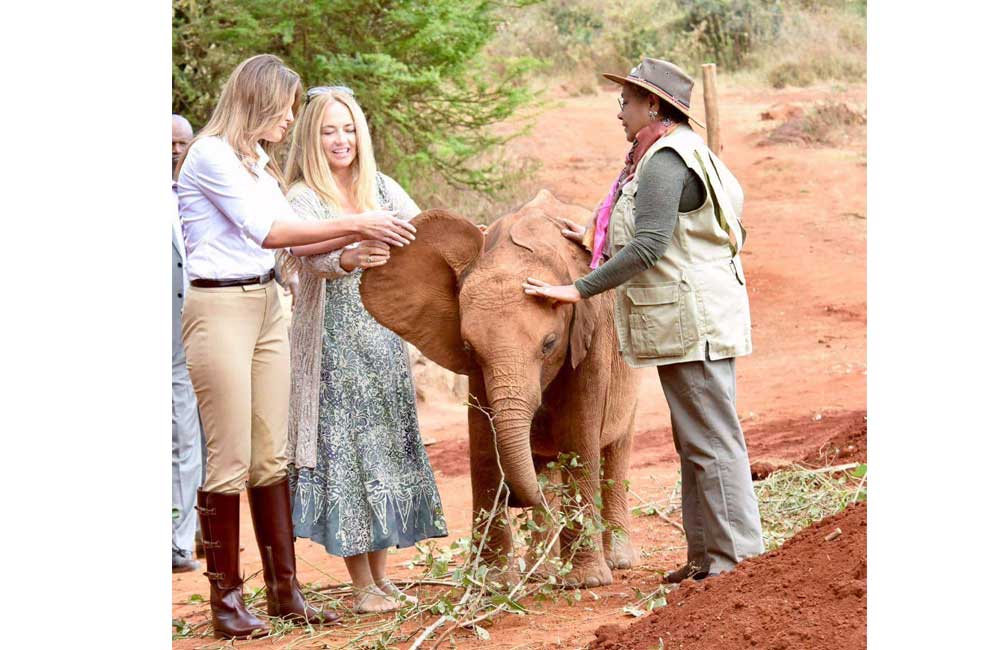 She will also attend a children's performance at the Kenya National Theatre in Nairobi. The Sarakasi dancers were yesterday putting the final touches to their show.
"We can confirm that the First Lady will be involved with cultural activities when she visits," said US Ambassador to Kenya Robert Godec when he hosted Kenyan artistes at the residence of the Deputy Chief of Mission last Thursday.
According to Sarakasi, the performance depicts a ghetto child who rises from her humble situation to make it in life through the arts.
Melania flew to Kenya after a short trip to Malawi where she officially launched her Be Best campaign which resonates with Kenya's Beyond Zero campaign championed by First Lady Margaret Kenyatta which seeks to alleviate health problems affecting children and mothers across the country.
FLOTUS Melania Trump and First Lady Margaret Kenyatta at the David Sheldrick Wildlife Trust, Nairobi National Park: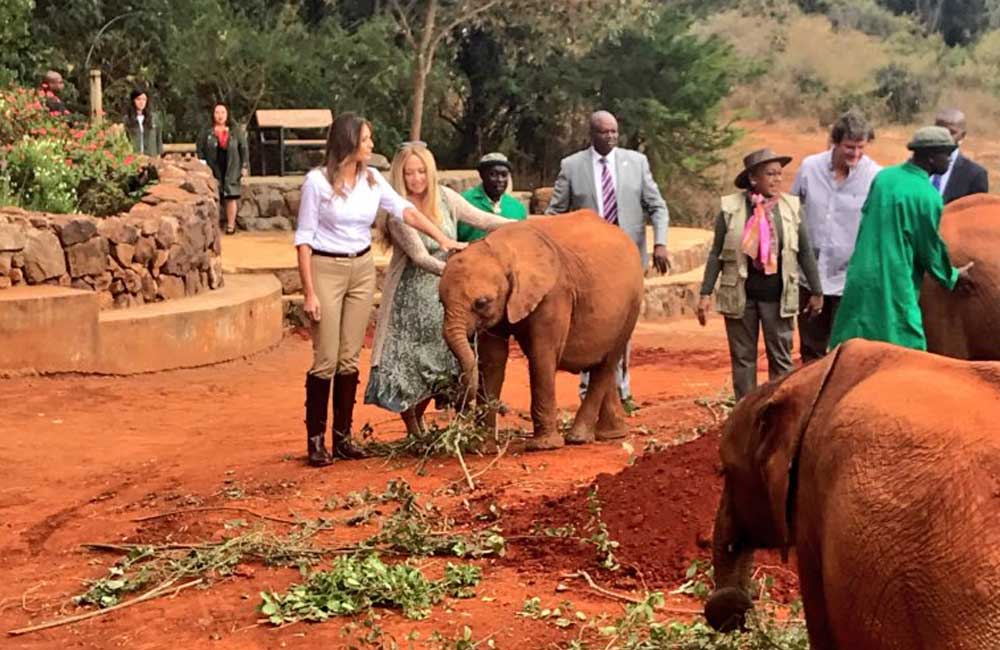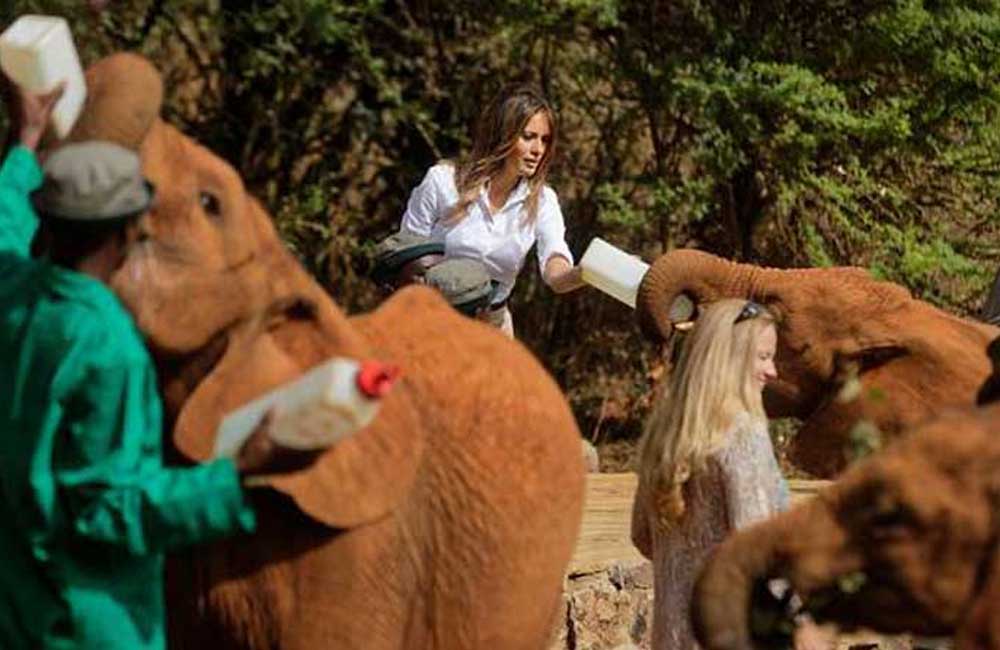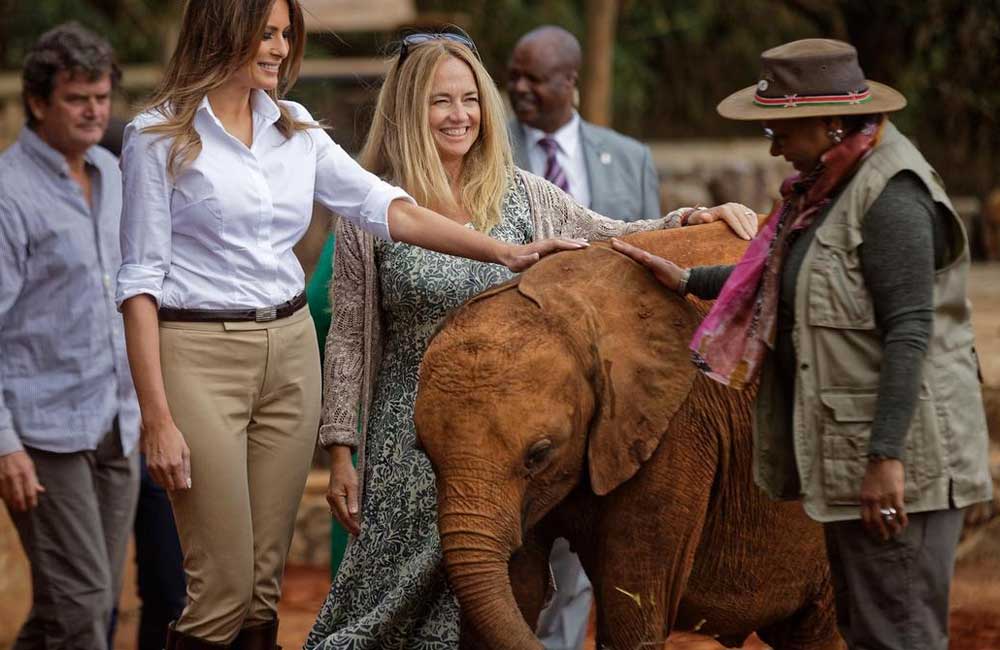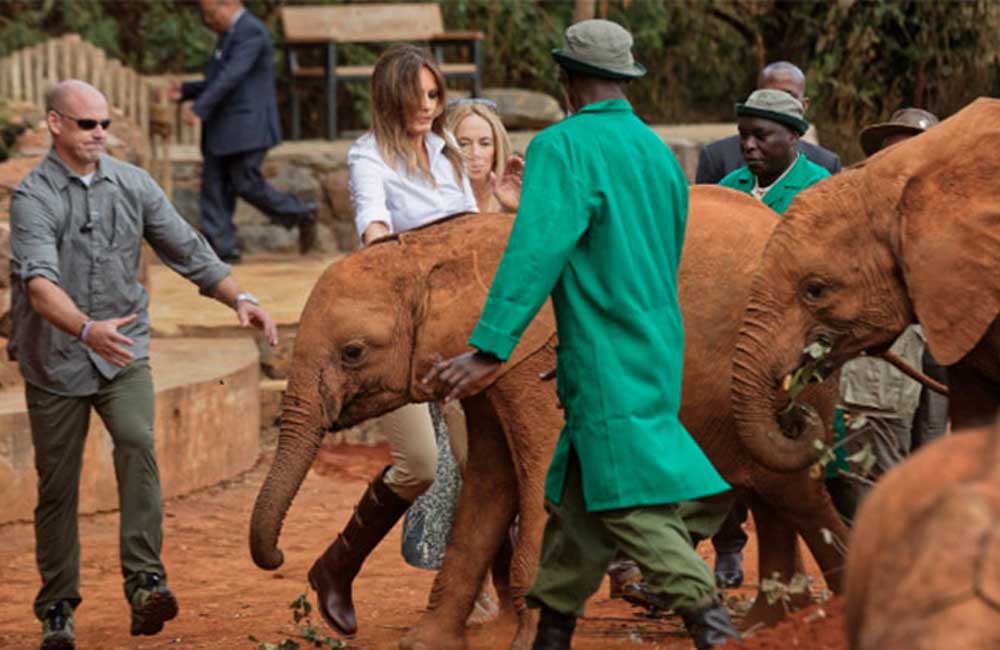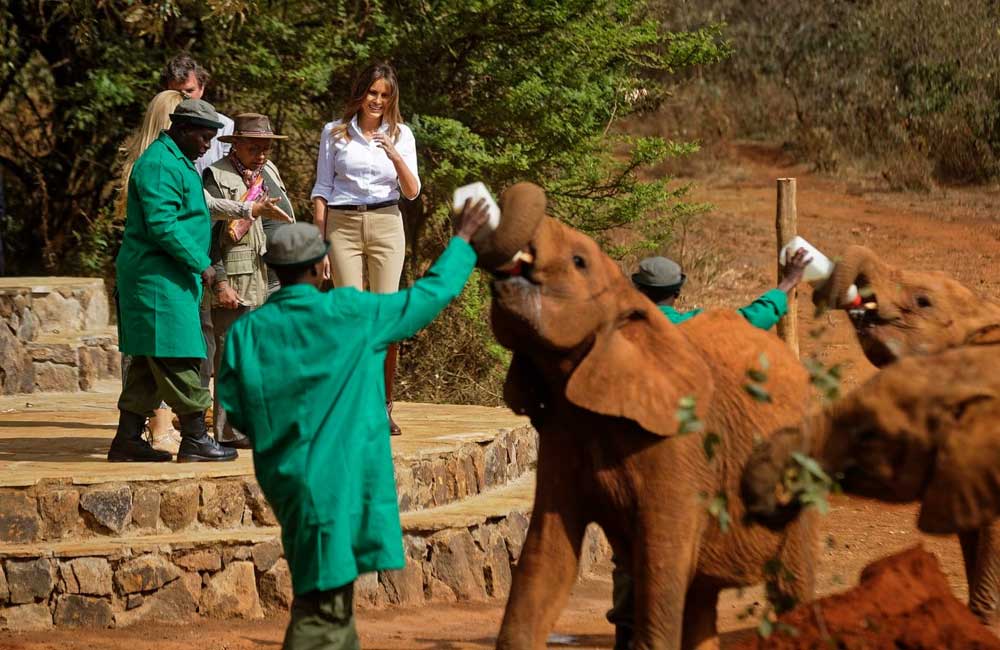 (Photos Courtesy)