Lucy Robi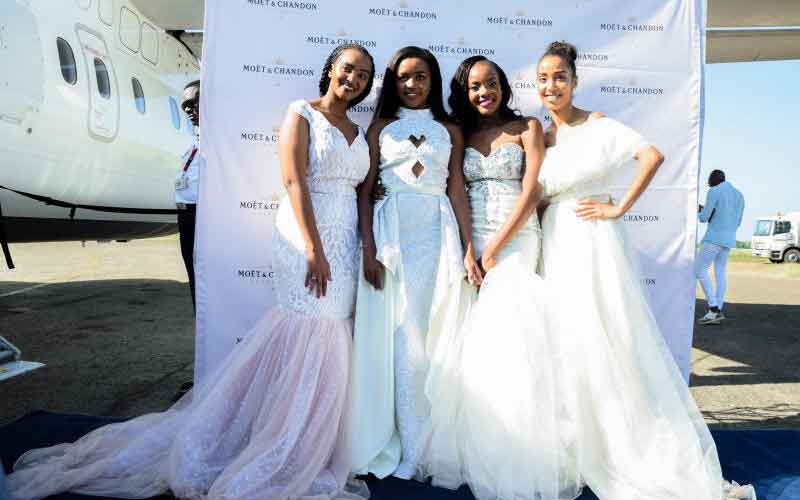 The Wambui Mukenyi label is the brainchild of a self-taught designer, an artist and a visionary. She recently held the first ever in-flight fashion show in partnership with champagne house Moët & Chandon. She sits down with Lucy Robi for a chat about her latest collection.
When did you go into fashion?
I have always been intrigued with fashion from a young age. It was such an easy transition for me to go into it. Seven years ago, while interning in the finance department of a fashion house, I knew that fashion is where I wanted to be. I went on to open my own place.
You have been in the industry for a while now and you recently launched your new collection in Malindi? Why did you decide to launch it in the skies?
I just wanted to do something different; something that has never been done before. It was the first ever in-flight fashion show in partnership with champagne house Moët & Chandon. The event which was the first ever to be witnessed in Eastern, Western and Central Africa, marked the launch of my luxury bridal line, Wambui Mukenyi Luxe.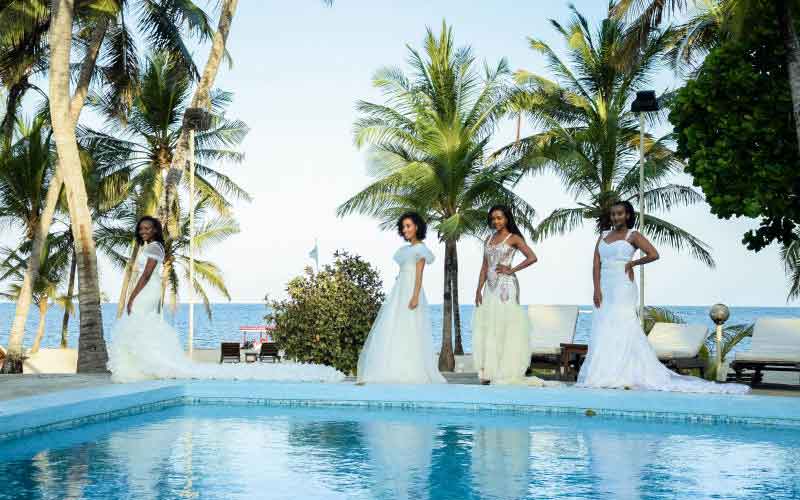 How was the response after the fashion show?
The response has been great, I can't complain. I think Kenya is ready for luxury, the growing demand and support from all our customers is the reason why we are unveiling Wambui Mukenyi Luxe.
What was your inspiration for the designs you created for your latest capsule collection?
We wanted something classy and easy to wear. We were not going for a couture feel. We wanted our brides to feel comfortable in the gown they choose for their wedding day. This collection was adorned luxurious fabric, whilst at the same time focusing on timeless feminine and effortlessly stylish pieces. Simple and elegant.
How has your work evolved since you started your own label?
For sure it has evolved. We started by doing African designs then we went on to office wear and now we are exclusively a custom-made occasion wear brand.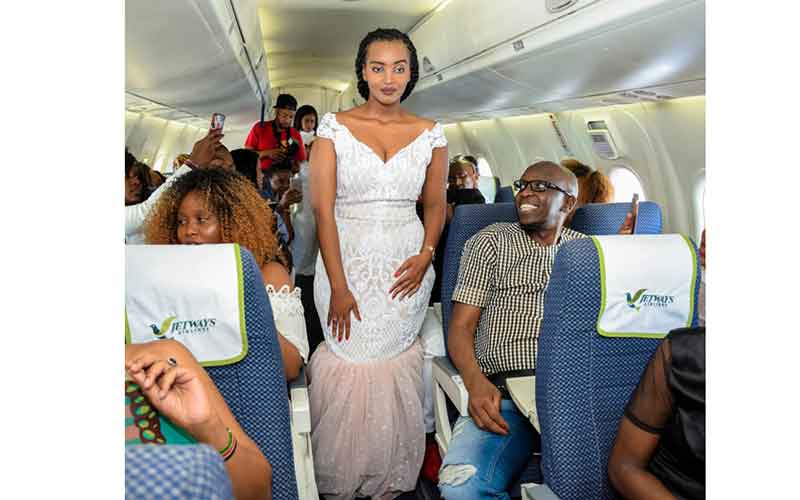 Why did you decide to be an exclusive occasion wear brand?
When we started, we didn't know what we were really good in. We decided to experiment. After a while, we decided to settle on wedding and occasion wear.
What's it like being in the Kenya fashion industry today?
There is a lot of growth from when I started. There are more textile shops though it is still a challenge finding materials locally. We have more Kenyans appreciating what we do.
Do you think your clients believe they are making an impact by buying your clothes?
Yes, most of the people I get want to support the brand and the local people producing here.
What would you like to achieve before the end of next year?
I would like to open another store.
What advice would you give young designers?
Follow your passion and surround yourself with people who can guide and support you in the things you are not good at.
Photography: Courtesy