Silas Nyanchwani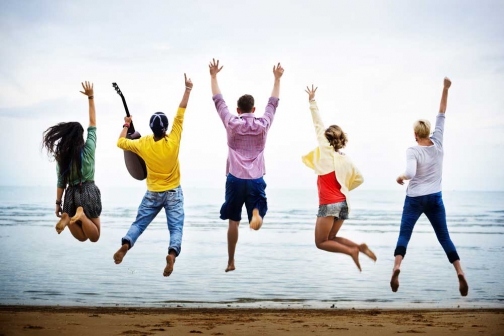 Not much learning has taken place in most public universities this year. Lecturers have been on strike, most of the time; some universities went on rampage and indefinite closures were commonplace. Add to this the usually long and tedious holidays and you will understand how wasteful our education system can be.
But there is a brighter side to these skirmishes. To most university students, a break is a good excuse to party themselves crazy, visit the village or bum around the house doing nothing. For smart students, however, these unexpected breaks provide an opportunity to start and nurture business ventures.
There are so many things you can do with the free time that you have. Most students probably stay with their parents, so rent is never an issue and that can help them save on the cost of living to focus on some project or the other. Here are a few things you can learn or do during the unnecessary breaks.
1. Learn a new language
It is easy to learn a new language when you are young. So, during these breaks sign up for French, German, or Mandarin classes. With the ample free time, you can even practice with the innumerable online tutorials available.
2. Learn how to write fundraising proposals
Most NGOs seek funding from international organisations. Most of the funding has to be fundraised and you can easily hone your skills on how to write the proposals and this can come in handy when you start your own organisations since there many organizations out here that give money to charities, non-profits and NGOs. You can offer to volunteer at an organisation and learn how it is operated.
3. Start a business
Try your hand at a business venture even if it is selling pumpkins off a cart, or running a movie shop in your estate, or operating a boda boda. A comrade must never shy from trying. The best part is that you don't have to succeed. Failure teaches you more on what works in life and what does not.
4. Learn as many DIYs
There are certain things you always wanted to do, but never lacked time, or ability. In college, you should figure out how to do them. It could be learning how to play an instrument, coding, driving, accountancy, or interior design. The internet is your friend.
Whatever you do, don't be idle, or move back home to help with domestic chores. Aim higher. Stay sharp.