BERYL WANGA ITINDI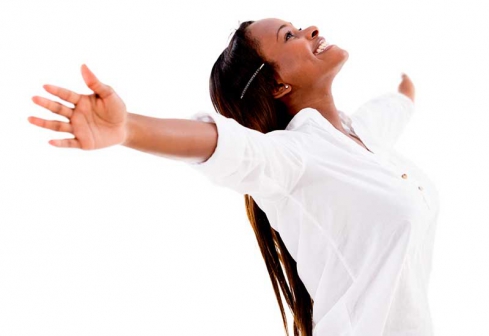 Some years back, when I had just joined college, my lecturer made me believe that as a journalist, I should have a nose for news; very fast to smell it from far, pick it from one end and take it to the other.
What he did not tell me was that I should let the smell find its way to my nose instead of poking my nose everywhere looking for something to smell even when there is absolutely no smell!
Something must have interfered with my sense of smell because at some point, my nose started meandering towards things that was none of my business. One day, I poked my nose in some business only to end up dipping it in sulphuric acid! That marked the end of people's businesses and I. I read somewhere that men are more likely to be overwhelmed by stress than women. Unlike women, men mostly keep to themselves and avoid sharing any problem they could be encountering, be it marital, financial or even spiritual.
Maybe they do not believe in 'A problem shared is a problem half solved' philosophy. Most women, on the other hand, have a field day in sharing both joys and sorrows. That's how we were created, there is absolutely nothing wrong with that. In fact, it is because of our 'sharing' that we are able to manage our stresses. Men bottle it all up, and what do they do when they finally can't take it any more? Ask the coward of the county! Just the same way our fingers are different in size, our personalities can never be the same! If you hate pigs with all your heart, mind and soul, why spend your lifetime in a pigsty? The only reason you are still in the sty or keep visiting it is because you enjoy the company of pigs.
Facebook is a social site, it therefore, allows us to vent and rejoice in peace on our walls or whichever groups we are in.Robbin Williams committed suicide due to depression. Would you rather we bottle up things, get depressed and suffer the consequences? If a person or a group gets into your nerves do yourself the favour of using the 'block' button. Why else do you think Zuckerberg availed that option?
Ever since I joined facebook, I have lost four male friends to suicide. I have also had two male friends arrested for murder after confessing their actions on Facebook. In both cases, the friends posted the information too late. Those who committed suicide posted minutes before doing it and those who committed murder posted the info minutes after doing it. This is where the difference comes up when it comes to men and women. Women send out a warning if there is anything bothering them. This gives hawk-eyed friends like me a chance to lend an ear or an arm, and it all ends well. On the other hand, men send out a confession when it's too little too late!
Right from birth, society encourages the girl-child to talk and let out any issues within. The same society suppresses the boy-child teaching him to man up! No wonder men bottle up their worries only for them to explode and unfortunately, when this happens, women end up being caught up in the mess. We are left widowed, fatherless, brother-less, son-less, friendless and worse, lifeless.
So before you bash that woman who vents on social media, before you silence that woman who believes in 'A problem shared is a problem half solved' philosophy, before you call that woman who reaches out when in need through social media names, take a closer look and analyse the situation! Understand that we were all created differently. While you would seek advice from a professional counsellor, others find it better to talk to strangers online.
Robbin Williams once said, "I used to think the worst thing in life was to end up all alone. It's not. The worst thing in life is to end up with people who make you feel all alone." Maybe, just maybe, if we had taken his words seriously, we could have saved a life!
If the vent, rant or whatever you call it was not directly aimed at you, take a chill pill. There are many ways to skin a cat. Sorry if you are still using the knife, we skin it on-line, using Adobe photoshop!