7 Stylish ways to rock your scarf this cold season
Fashion Tips By
Tracy Gesare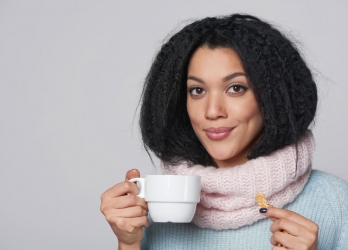 For the past two months you have probably thrown a scarf on you as you hurriedly leave the house. Probably because you definitely want to keep warm but look simple too. With global warming, or whatever this is, we really do not know how far this cold weather will stretch. Best way is to find a way to style up your wardrobe with this one essential accessory.
1. Turtle neck: drape the scarf around your neck starting from the back, ensure there's more length to one side than the other. Wrap it around until there is only short fabric left then tuck it back into your scarf.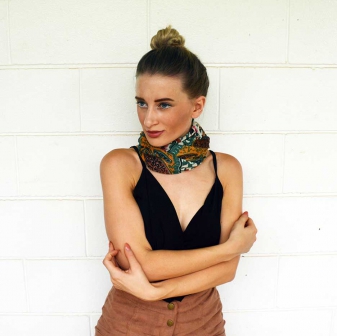 2. European loop or the French knot: fold the scarf into two. Take the ends of your scarf on each side. Pull both loose ends through the loop formed.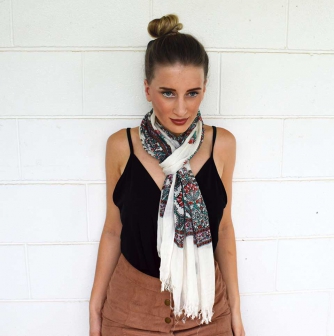 3. The waterfall: wear the roll of scarf from the back of your neck. With both ends roll the scarf around your neck and leave enough fabric. Take one end of the scarf, tuck it into the roll on your neck leaving the other falling.
4. The Bandana: fold your scarf into a triangle. Let the outer two edges go around your neck with the longer triangle facing the front. Depending on the length of your scarf you can let it hang or tuck it underneath.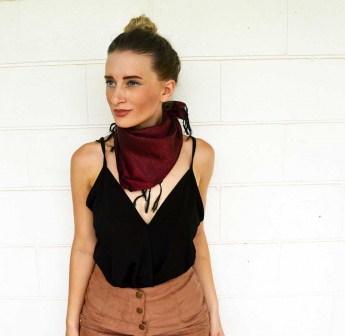 5. The boa: Pull the scarf around your neck once, then loop the length of the scarf as you twist and turn it and tuck the end inside for neat finishes. Repeat the same with the other end of the scarf.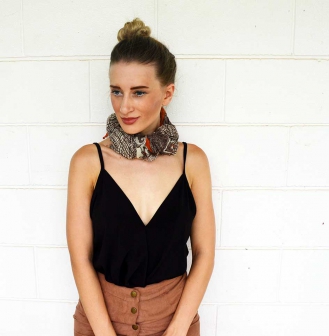 6. DIY infinity: Knot the ends of the scarf and loop it around your neck as you see fit or in a way that it would look excellent with your outfit. This allows for flexibility of when the temperature switches.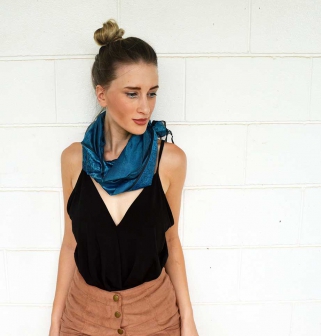 7. Infinity Loop: when you have already tied the ends of your scarf, you loop it around the neck once and the second one on your head for it to act as a hood if it is too cold or raining even.
Experiment with bright colors, patterns and fabrics. Steer away from the dark colors. There is enough gloom in the air already, brighten up. In the video below find more ways to work your scarf.