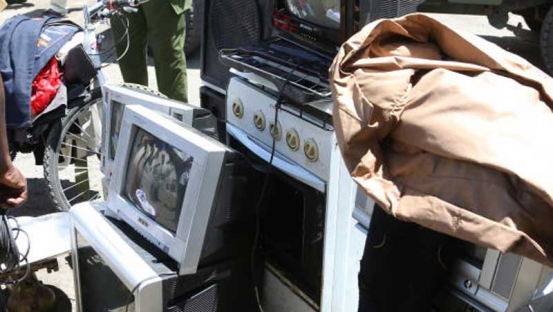 Residents of Bomet town are living in fear of a gang that has been breaking into houses and stealing. More than 20 residents have fallen victim to the gang in the last four weeks.
The group that operates in residential areas targets television sets and gas cookers. "The group is only interested in electronics but keeps off phones because they know they can easily be traced," said a resident whose TV was stolen.
The mob allegedly uses drugs to keep the victims asleep.
"We suspect they use chemicals to spray the houses. We also suspect they come from outside the county," said Lucy Rono. Bomet OCPD Samson Rukunga said police have increased patrols in the town and have put up a road block so that vehicles are checked.
Related Topics