Lucy K Maroncha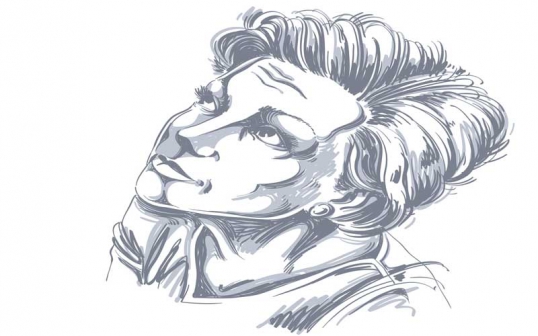 Everyone has at one point done something stupid and came back to senses feeling guilty, ashamed and even suicidal. Having a child with a partner whom you don't love but had casual sex with is neither uncommon nor is it an exception.
ALSO READ: My word: Take a moment to listen
But as psychologists and religious leaders put it; every mistake has its own consequences. The experts believe that the easiest way to deal with guilt is to confront the mess and where necessary take full responsibility. In the case of a situation where a child has been born, the man is obliged to man-up and take care of the mother and child. The increased number of street children in Nairobi has been largely fueled by parental irresponsibility.
While there are no definite statistics of street children in Kenya, a study commissioned by the Consortium of Street Children (CSC) revealed that the number has been alarmingly increasing with an estimated 60,000 street children flooding the streets of Nairobi by 2007.
The study cited poverty and lack of adequate attention and care as the main factors forcing children to seek solace on the street.
Fred* a 13-year-old street boy says that he ran to the streets because his father was unwilling to protect him from abuse from his step mother. His mother died when he was only 5 years old.
As Jennifer Kaberi, a child protection specialist notes, its unfortunate that Kenya is yet to set up a system of integrating the street children in the society. The specialist also observes that there are fathers who are either too shy to take responsibilities of the children while others are genuinely unable.
"This increases the number of the street children", she notes. While there has been Sh400 million set aside by the Ministry of Devolution for taking care of the street families, the challenge remains with the pre-selection of the families to enable them benefit from the funds. There are 181 registered children institutions in Kenya and anyone wishing to assist a child can consult the Department of Children Services to be advised on the modalities.
Jennifer advises men who are uncertain of the paternity of children to liaise with any Children's Department Services office and a DNA test can be carried out in confidentiality.
ALSO READ: My Reflections: You've captured my heart
While commercial sex has been on the increase in Nairobi, according to a 2015 Global Study on Sexual Exploitation of Children Jennifer states that it's unfortunate many children are usually lured into sex with only a few shillings. "Sometimes the child is hungry and reckons that food is most essential at the spur of the moment" she says.
While dealing with guilt is not easy, faith leaders have given tips on how to address it should you be caught off-guard.
• Forgive yourself
• Don't look for a scape goat
• Accept the consequences
• Make amends and move on
• Learn a lesson from the mistake
• Don't allow the guilt to haunt you.