6-in-1 snack maker
Your Home By
Rose Kwamboka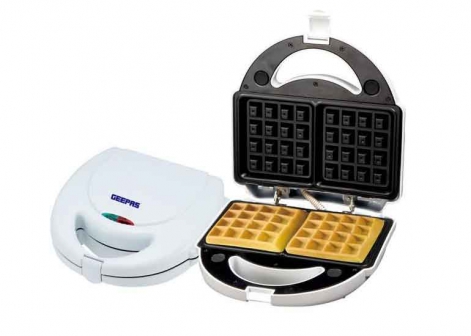 With this 6-in-1 snack maker, you can prepare a wide variety of snacks from sandwiches to biscuits. The interchangeable non-stick plates include a twelve-piece biscuit-maker, twelve-piece doughnut-maker, four-piece waffle-maker, four-piece sandwich-maker, and twenty four-piece nutty-maker along with grilling options.
It features an automatic thermostat that controls the heat. For safety, it has a cool touch handle and a lock to avoid accidents when baking. It is portable and can easily be moved around the kitchen.
It costs Sh6,000 and is available in white.
- ROSE KWAMBOKA