Beryl Wanga Itindi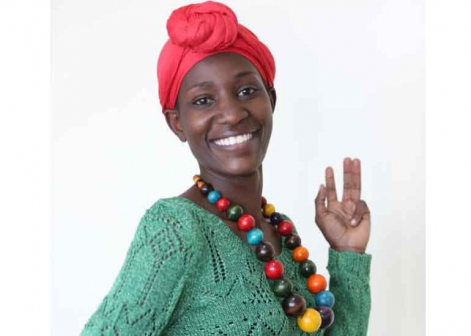 ALSO READ: Confessions: My husband was getting engaged to another woman so I took the ultimate revenge
Two days ago, I finally gave into pressure and visited the famous mall related to rivers. Not that I wanted anything from there, in fact, I did not even want to go there in the first place, not after my best friend Faith told me my ex had rented one of the shops in the mall for his current woman!
You see now why I kept avoiding the mall? I could have been the boss in that shop had we not broken up years back over Facebook posts. A well endowed woman kept tagging him on her posts and he kept liking the posts and commenting 'lol' even when they weren't funny.
One hot afternoon, I found myself listening to a motivational speaker on television and this speaker made me realise the strength in me. He kept telling his viewers "Don't stay where you're tolerated; go where you're celebrated". Immediately the talk ended, I created a Whatsapp group, added both the woman and my ex, wished them a happy marriage and then I left the group blocking each of them instantly. Now I regret ever listening to that motivational speaker, I mean, some of us are very okay with being tolerated. Why would I want to be celebrated anyway? Some of these motivational speakers can make you feel like an elephant while you are just a humble naïve rabbit in love with a fellow rabbit.
See what they took from me, a shop in one of the biggest malls! Anyway, back to the day Faith and I visited the mall. I knew exactly what had made me give into the pressure. I wanted to see this woman who had stolen my former man's heart. I also wanted her to see me and to know what gold mine her man had left.
Faith had initially told me the woman knew almost everything about me, from where I lived, worked to where I spent my free time. This woman had made me her business even though we had never met. On the other hand, I knew nothing about her except for the fact that she was driving the Datsun I once drove.
Even with all the automatic Range Rovers and Land cruisers in this town, she still dimmed it fit to stick to the manual Datsun, some drivers though...smh! Tony Mochama knows a lot about Datsuns by the way, my instincts tell me he is one of them. Maybe he will one day tell us what's good is in them. Faith on the other hand knew everything about this woman. This is because she maintained friendship with my ex even after we broke up.
On this day, I made sure I was dressed in my best short yellow skirt to flaunt my mazigwembes. A tight green top came in handy to bring out a cleavage I have never had, but who cares? Because of the bad hair day I was having, I neatly tied a red scarf on my head the way the South Africans do. I slid my feet into my red heels and just like that, I looked like I had walked out of a fashion magazine. This, I was told is called colour blocking.
ALSO READ: Girl code: Do you tell your man what's for dinner?
Then came the time to meet the other woman, I walked into her shop making sure my behind was way much behind and my chest was way up! My chin was high up and my nose smelt the ozone layer like Tyra Banks advises us to. She was seated at the counter looking at the entrance with eyes begging customers to walk in. I headed straight to where she was and ordered for a very expensive make up kit. I did not even want the kit, in fact I did not even have the money!
It was just a makeup kit I saw on some Facebook page being advertised. I was hoping she would not have it then use the opportunity to turn my back on her and swing my hips as I walked away lamenting how her shop was under stocked. All was good until she quickly reached for the kit in a shelf on her right, handed it over to me smiling and said.
"Its Sh12,000 only Beryl." I immediately placed it back on the counter, faked a phone call on the iphone 6 I had rented from Faith's husband and staggered my way out of the shop leaving her calling, "Excuse me Beryl! Excuse me Beryl."
Again, a motivational speaker had made me believe I could trump over my enemies and I believed him. I am never listening to any motivational speaker again!