Home
/
Beauty
6 Ways to fade acne scars with mint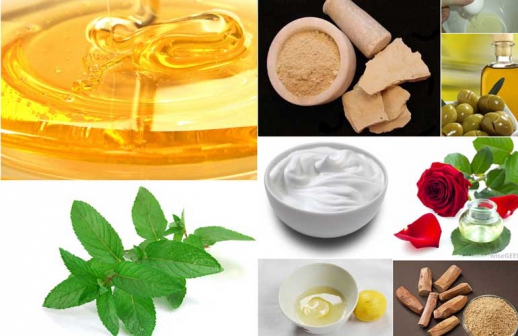 Mint is a common herb often found in salads and pineapple juice. What many do not know is that mint has anti-bacterial and cooling properties which is derived from menthol oil found in the leaves.
Mint leaves contain a high content of salicylic acid, which is an active ingredient found in many skin care products; it loosens dead skin cells and allows them to shed easier. This results in acne scars fading and leaves the skin clearer.
In addition, mint contains vitamin C and A with omega-3 fatty acids, which help protect from sunburns. It also has antioxidants and helps to heal and revitalize skin.
Here are some simple mint masks you can try at home. If the mixture remains you can store it in the fridge for 3-4 days.
DIY mint face masks
Mint and honey –
Combine crushed mint leaves and honey. Apply to clean skin and leave for 20 minutes. Wash with warm water and moisturize. Use this mask weekly for the best results.
Mint and rose water –
Grind mint leaves with rose water and apply on pimples and/or scars. You can leave this on overnight if you have severe acne or acne scars. Use twice a week and notice a change within 2 weeks.
Mint toner –
Boil mint leaves and strain the mixture. Use this as a daily toner on clean skin. It will keep acne at bay and fade acne scars.
Mint and oats –
Combine crushed mint and oats with a little water to make a face mask. Apply evenly on the face for 20 minutes and rinse off. This will exfoliate dead skin, leaving your skin fresh and clearer.
Mint ice blocks –
Crush mint leaves and put the juice in an ice tray. Rub the mint ice cubes on a clean face to clear imperfections and to calm irritable skin.
Mint-olive oil-lemon mask –
Mix crushed mint, olive oil, and lemon juice. The mint should be double the quantity of the lemon juice and olive oil. Apply evenly to a clean face. You can sleep with this mixture but be sure moisturize your skin once you wash it off. The lemon and mint brighten the skin, while the olive oil is soothing.
Like any new products, do a patch test on your jawline to ensure you are not allergic or sensitive to any of the ingredients.
Related Topics