How about this Great alternative for 'chips'?
The Standard By
Wambui Kuria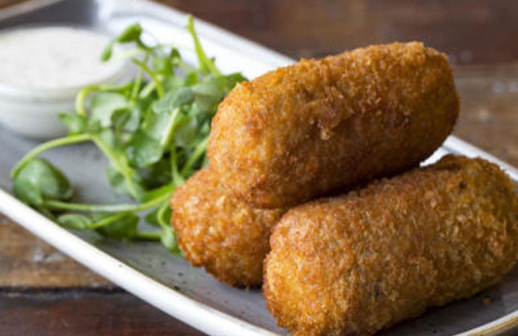 Mashed potato croquettes are easy and fast to make. Children love potatoes and seeing that chips are a constant, many a time for dinner I will be making croquette potatoes instead especially for the children. I peel the potatoes the night before and let them sleep in water with a slice of bread to keep the potatoes fresh (in the fridge).
Prep Time: 10 mins
Chilling Time: 2 hrs
Cook Time: 20 mins (approximately)
Ready In: 2hr, 30mins
Ingredients:
2-4 egg yolks
500g cold mashed potatoes
180g grated Parmesan cheese
2 tablespoons fresh chives, chopped
1 tablespoon all-purpose flour
4 large eggs
600g breadcrumbs
Vegetable oil (for frying)
Directions:
Mix the egg yolks, mashed potatoes, parmesan cheese, chives, and flour in a bowl.
Roll into medium sized rolls, place on a tray then chill until cold, for about 2 hours.
Beat the whole eggs in a bowl and set aside, pour the breadcrumbs in another bowl.
Heat the vegetable oil in a wok or in a deep fat fryer over medium-high until a pinch of breadcrumbs bubbles immediately when added.
Dip the potato balls in the egg, then roll in breadcrumbs then in batches, deep fry, turning often, until golden brown and crisp, 3–4 minutes.
Drain on kitchen paper.