Tony Mochama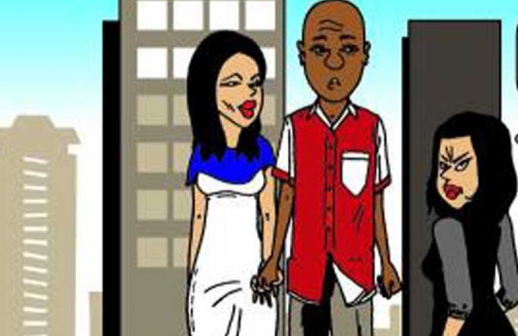 Now that the American elections are over and bad boy Donald won while one Hillary Clinton came heartbreakingly close to shattering that glass ceiling (but now there are 60 million cracks in it), let us have one last word on the lessons learned last week.
ALSO READ: Standard Group's Najma Ismail appointed to Tourism Regulatory board
First of all, the days of 'nine eleven' (September 11, 2001) and 'eleven nine' (November 9, 2016) are going to become synonymous with the days great disasters hit the USA. The former is the day terrorists flew planes into the Twin Towers in New York and brought them down.
The latter the day Americans elected a 'terrorist' who came down from an escalator in the Trump Towers to run for the top job.
Secondly, Bad Boy Appeal still gets that frat boy all the cookies in the jar, oh yeah.
Earlier this year in the election cycle, Republican voters had a chance to choose that nice, solid boy with governing experience and a wife from outside the neighborhood (she's Mexican) with a great education and a very good family background, complete with pedigree.
He even wore those HUGE spectacles that were last in fashion in the November of 1991 (dude, what's with that)?
But he was dismissed as very boring by the electorate – 'Low Energy Jeb Bush' Trump called him.
Instead they elected the bad boy whose banter is locker room sexism and an anti-'other' machismo, and who is dating the air-headed cheer leader, Prom King. Sometimes, it is sad, nice guys do finish last.
ALSO READ: Meet Carole Okoth, hockey player and medical doctor
Thirdly, Latinos are crazy!
That is why 30 per cent of them can vote Donald, a man who continuously dissed and dismissed them as druggies and rapists – 'and some of them,' he added, 'I assume are good.' I have met a few Latinos – from Mexicans to a chap called Jose from el Salvador – and I assume part of this masochism is due to being Catholic where the capacity to suffer and turn the other cheek is often encouraged.
Whatever the case, Latinos are way crazy. If you don't believe, watch 'Narcos' this weekend, then mail me Monday so that we can have the 'as I was saying' conversation.
Fourthly, all blacks everywhere in the world need to learn how not to be too lazy to vote.
Fifteen per cent of the African-Americans who voted for Obama last time this time kept their bums at home, as every rural redneck and white trailer trash went out that day to vote Donald.
It reminded me of my 2013 scooter guy, Otis, who every time I rode on his boda boda, worried that a vote for the current leadership would mean Out of Control Corruption. On Voting Day, Otis scootered me to my polling station in South B. As I alighted, I said: 'We Otis inakaa uli-vote mapema sana.'
'Hapana,' he shook his head, to my astonishment, 'Stassen yangu ya voting iko Homa Bay. Niliona nibaki Nairobi I take advantage of all the pedestrian traffic today coming to vote! Siasa haitaleta ugali kwa nyumba.'
ALSO READ: Four things to consider before launching a business
Lastly, a woman cannot count on women for anything – let the hard truth be said.
Hillary Clinton played the 'Woman Card,' yes, and begged fellow females to elect one of their own to the highest office in the land – to help her shatter that hardest of glass ceilings on earth.
Trump seemed to have played right into her hands when his own words over the years exposed him as a misogynistic sexist with little respect for the 'baes.' But he still got 47 per cent of the female vote, so we can say half the women in America voted 'Trump.'
From not wanting to see one of their own at the top to preferring male bosses to suppressing rising juniors (especially if they are pretty) to competing with envy in chamas to stealing (or sleeping) with each other's guys in college to trying to outshine each other in dressing, we men look from outside and sigh –'often, women cannot count on other women.'