Home
/
My Man
Female habits men are forced to put up with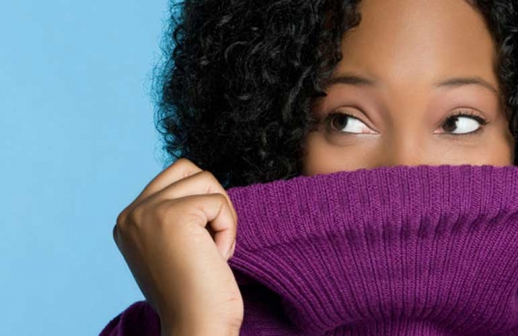 In relationships, tolerance is the name of the game. Women stomach so much. Like the smelly feet of men. Or the boyfriend who bathes after every three days, but is totally unaware that he reeks like a sweating pig, taking a nap near a sewer.
Or the one who hardly brushes his teeth, even after eating boiled eggs, Kachumbari and cheap whiskey but insists on kissing a woman in a club.
I have some really dirty male friends in stable relationships and it totally escapes me how their girlfriends survive them. However, even women have certain silently annoying habits that men loathe so much.
For starters, women who rely too much on make-up can be a put-off. While that is a touchy issue, no man likes women with cakes and cakes of make-up. When you kiss a woman, you are painfully aware of the strata of lip gloss and stick that she is feeding you.
Or the powder that comes off her face. A little make up is OK. We all understand the irregular physiological disturbances that drive women to conceal the acne and skin break outs. But women should strive to be at least natural to an extent. But we date them anyway.
Secondly is the issue of hygiene. Some the cleanest of women I have ever seen have ever astonished me, when they whispered something to me and their mouths reported some rotten garlic. Some are even in stable relationships and I really empathized with their boyfriends.
You really cannot leave a beautiful woman, because of her breath, but you can buy her mouthwash, mint and the best toothpaste and hope it will go away. Except that it never goes away. Some people suffer from genetic halitosis.
Add to this those with body odor. Oh my. A woman with a signature body smell is the worst freak of nature. Heaven forbid. But you cannot tell a mature man or woman that their body tells a sad, smelly story.
Thirdly are those women who are gross. Has a woman ever burped near you? Or those who sneak radioactive farts at night, you need an oxygen mask in order to survive the night. It is both funny and irritating in equal measure. And thing is, no man forgets a woman who lets it out. Especially at night.
There is that scene in Goodwill Hunting where Robin Williams tells Matt Damon how his wife used to fart, she woke herself up. Men never want to see women from the toilet aspects of life. Yet inevitably, the humanity of women comes out when they wake you up with a particularly nasty one.
The fourth annoying habit is the type of shoes women sometimes pick. Any sensible man will not mind a good pair of high-heels. Or proper official shoes. But female shoes come in 999,557 designs. Some are really good. But many are awfully repulsive.
And nothing scares a man like walking around with a woman who is wearing shoes that look cheap and bad in taste.
Like the ones they aptly called 'condom shoes' a while ago. By all means, we always pray that women should avoid the generic shoes that pop-up out of anywhere and become wildly popular with every college-going girl.
But no bad habit that men tolerate than the one where your woman openly acknowledges that one of your male friends is funny or handsome. It is a direct assault on our intelligence. It is a rule of life that your man should be the only intelligent and funny person you know.
I ask women to be sensitive here. When you acknowledge the wit of the other man, in our heads we conclude that you can sleep with him if an opportunity surfaced.
Related Topics