Joy Wanja Muraya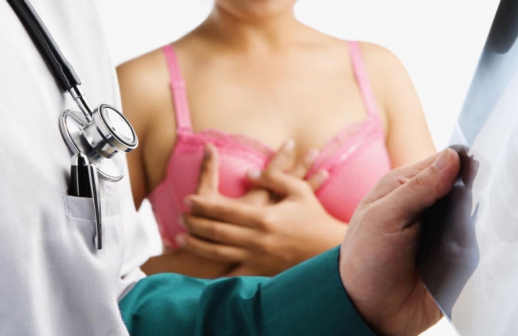 A positive attitude is a catalyst of positive thoughts, events and outcomes.
ALSO READ: I lost my leg to cancer, but I'm still standing
Two women chose optimism during their treatment and today, they are the faces of two forms of surgical treatment that have given the modern woman diagnosed with breast cancer, a new lease of life.
Dorcas Njeri Njuguna, 36, and Rose Kanini, 49, are survivors with tales on enduring breast cancer, bringing hope to the disheartened with stories of how two breast cancer treatment procedures have changed their lives for the better.
Mastectomy describes the surgical removal of one or both breasts whereas in Breast Conserving Therapy (BCT), only the diseased parts are removed providing a cosmetic effect for women with early stage disease.
Studies done over two decades ago in developed countries, show that established BCT works just as well as mastectomy on condition that the cancer is caught early enough.
Rose was diagnosed with breast cancer six years ago and the decision to surgically remove both her breasts, mastectomy, is a decision she is glad she made with her family and doctor. Dorcas, on the other hand, chose to have breast conservation therapy, also known as lumpectomy, after a candid discussion, confident that it best suited her.
After feeling the lumps in her breasts, Rose was diagnosed with early stage two cancers for the lumps on both breasts thereby, making a decision to undergo a double mastectomy.
"Breasts are some of the defining features of a woman but when I was informed that I had cancer, I found it psychologically better to have them both removed," says Rose, adding she has never regretted taking this path seven years later.
ALSO READ: The tickling mass in my brain
For Rose, removing both breasts helped her worry less about the possibility of the breast cancer coming back, commonly referred to as recurrence.
I was strong-willed and only had positive thoughts about my treatment, so having both removed was not as uncomfortable as having them remain," she shares her feelings during treatment.
Four years after the surgery, Rose says she is at peace and sometimes wears prosthetic bras, but she is most comfortable as she is considering it a symbol of the breast cancer she has conquered.
Dorcas too, found a lump in one of her breasts during self-examination in 2007, prompting her to seek medical help for further investigation. Nothing, however, prepared her for the news, at 27 years, that she had breast cancer.
"The tests showed that I had one lump on the left breast and four on the right one, calling for further tests to establish whether they were cancerous or not," Dorcas remembers the initial wait.
Prof Ronald Wasike of the Aga Khan Breast Clinic, advises that after a self-breast examination, the breast ultrasound is the next best test to evaluate breast changes, particularly lumps found on breasts of patients less than 40 years old. If the lumps are suspicious, tissue is taken to the laboratory for examination under a microscope for cancer cells by a pathologist.
The one-week wait seemed like eternity, Dorcas says, but when the results were out, she was grateful to have a supportive network of colleagues, friends and family.
ALSO READ: Ask the doctor: What is the link between milk and cancer?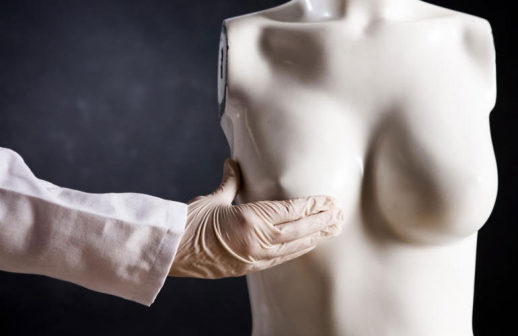 "On September 27, 2007, the doctor broke the news that the lumps in my breast had tested positive for cancer and I couldn't hold back tears. As they flowed freely, the doctor advised that we begin treatment early enough," Dorcas shares.
As she returned to work that afternoon, she broke the news to her colleagues who offered her the shoulder she much-needed.
"They were the rocks that held me firmly when treatment got tough," she describes her friends, some of whom she grew up with while others are bonds made through school or work.
That breast cancer was already on the family tree on her paternal side. This made it easier to communicate the diagnosis to her parents, siblings and relatives. She says it's a conversation every family should have.
"My grandfather had been diagnosed with breast cancer in 1998, my grandmother tested positive to breast cancer in 2007, and she underwent a mastectomy and radiotherapy and a cousin as well," says Dorcas.
The option given to treat breast cancer included surgery, radiotherapy and chemotherapy with the benefit of tailoring the treatment to suit the stage of the cancer and desired outcome thereafter.
"The doctor gave me the option of mastectomy, or to undergo a new form of treatment known as breast conservation, where the cancerous parts are removed and when combined with other forms of treatment, the rest of the breast is spared," she says.
According to Prof Wasike, removal of the cancerous lump followed by radiation is likely to be equally as effective as mastectomy for people with only one site of cancer in the breast and a tumor under four centimeters.
Dorcas initially had six sessions of chemotherapy at Aga Khan University Hospital in Nairobi, before having surgery to remove the diseased parts and later proceeding to Karachi for the specialized radiotherapy.
She explains why she chose breast preservation as her treatment option.
"I was young and felt my breasts were part of my womanhood, and thus I welcomed treatment that would see me keep my twins," Dorcas says amidst laughter.
However, it was more than a desire to keep her breasts as doctors say that the procedure is also highly dependent on the stage of the breast cancer, the earlier it was, the higher the likelihood that a patient can have this procedure performed.
"Breast conservation surgery is not for all women diagnosed with breast cancer, but is a conversation to be held with your doctor to discuss the benefits, risks and how the surgery will change the way you look," Prof Wekesa pointed out.
This form of surgery calls for the surgical team to have clear margins to keep as much of your breast as possible while trying to ensure the cancer has been completely removed. The amount of tissue removed depends on the area of the breast affected and the size of the cancer in your breast.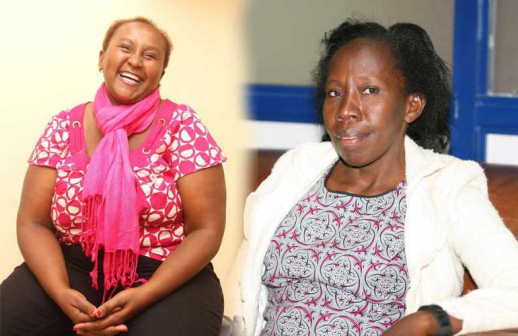 Technological advances combined with new treatment approaches have, in the last handful of years, seen to it that women with breast cancer have an option of keeping their breast after treatment than having it entirely removed.
Lumpectomy, which is the removal of tumor and a small amount of surrounding breast tissue, is one of the breast conserving procedures done whereas the second type known as quadrantectomy removes the tumor and about a quarter of the breast tissue on that side.
According to Prof Wekesa, like most if not all other surgery, breast reconstruction is multidisciplinary thus requires teamwork and involves specialists like pathologists to ensure that the remaining parts after the removal of the cancerous parts are free to avoid recurrence.
"This type of procedure makes use of partial radiation to the breast targeting only the diseased area sparing healthy tissue from unnecessary radiation and reduces treatment time from several weeks to a few days," Prof Wekesa told Eve Woman in an interview.
Some of the possible side effects following this surgery include side effects of these operations can include pain, temporary swelling, tenderness, and hard scar tissue that forms in the surgical site.
Prof Wekesa further noted that women who choose to conserve their breasts tend to have a more positive body image and experience fewer changes in their feelings of sexual desirability.
"Breast Conservation Therapy is less invasive and can preserve much of the appearance and sensation of your breast," Prof Wekesa added.
However, Prof Wekesa notes that BCT is not for all breast cancer patients and in some cases a mastectomy is the only option especially for some larger tumors or for cases where cancer cells are spread throughout the breast.
In a gathering of breast cancer specialists in San Francisco, California last month, Dr. Isabelle Bedrosian, challenged her colleagues in the field that removing the diseased breast should no longer be widely seen as the go-to treatment option because breast conservation therapy (BCT) may actually offer a greater chance of survival, especially for women with early stage cancer.
Married for two and a half years now, Dorcas is happy that breast cancer is a topic she can comfortably discuss with her husband, seven years after treatment
"When I look at my son who is two and a half years old, and the support of my husband Anthony Gitau, I am overwhelmed, yet grateful for health systems that catch breast cancer early enough and provide optimism that successful management and treatment is possible," Dorcas says.
Dorcas did not breastfeed her child because the amount of milk was too little, thus she opted to place him on formula for six months before introducing solids at six months.
"After I gave birth, the milk produced was less that a teaspoon whenever I attempted to pump so together with my son's pediatrician, we made an informed choice to begin on formula milk. He is now a healthy baby," Dorcas told 'Eve Woman'.
That both surgical procedures come with disadvantages too, is a point that Prof Wekesa is not shy to make, including that the loss of the breast in mastectomy can have a negative emotional and physical impact on the patient.
"In breast conservation therapy, there will be need for close monitoring due to the risk of the cancer coming back, which can sometimes call for another surgery and the potential for a future mastectomy," Prof Wekesa noted.
However advances in research and medicine have made it possible for patients to have breast reconstruction techniques giving the patient a reconstructed breast with excellent cosmetic appearances in most cases, he pointed out.
"I would like to encourage our women to go for early breast cancer screening, which will allow them to conserve their breasts or even have a mastectomy based on varied factors established during diagnosis," Prof Wekesa says.
Dorcas cites her mother, Rose Njuguna, as her role model because she is a prayerful woman who does not tire to encourage those in her life, especially when times are tough.
Rose says that with the information gathered on breast cancer screening treatment and management, she would like to start a Community Based Organization to sensitize men and women on a disease that we are shy to speak about, yet greatly affects young girls and women.