Roxanne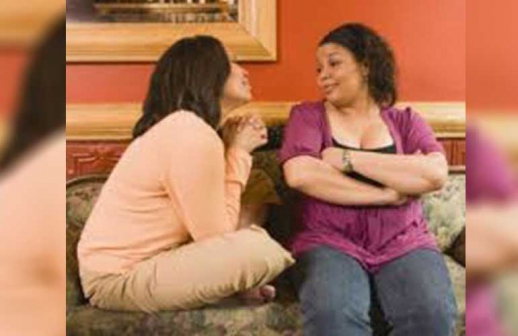 There is one social faux pas that quite a number of Nairobians can't quite get a hang on: revealing weird or intimate details to strangers.
ALSO READ: Confession: My friend is being nasty after I said no to big financial loan
Some of us do not even realize that we do it every single day through social media. It happens in real life too. I recently changed hairdressers and as with my last hairdresser, at the end of the session I knew her entire life story.
I do not know what it is about hair dressers and their penchant to overshare personal details about their lives.
In this case, my hairdresser was not holding anything back. She disclosed about her tough upbringing, early pregnancy, suicide attempt, troubled marriage, financial difficulties and health issues. I tried to be empathetic but all I could think was 'I do not need to know that'. It was a huge breach in etiquette on her part because she was making me uncomfortable.
She may have thought she was establishing a good rapport between us by divulging all those private details but in actual sense she freaked me out.
When you decide to let strangers in on your personal life, you risk scaring them away. You think that your huge Facebook following will find it cute and funny when you tell them about your sexual escapades in excruciating details or describing how you vomited after a drinking spree, detailing the contents of the vomit. People are repulsed by such kind of things and will start looking at you differently.
While it is encouraged to let people see the real you, do not unleash your crazy all at once. Let that person get to know you gradually.
There is such a thing as 'too much information'. There are things that the seemingly friendly girl sitting next to you on the bus does not need to know about you at this stage. Even if she seems interested in a conversation, keep it light and simple. It might not be often that someone seems interested in hearing about your life but resist the urge to overshare.
ALSO READ: If your boyfriend has female friends 'he's not into you', claims dating coach
There is nothing wrong with exposing yourself emotionally but try to do it with people who know you personally. Do not pour out your troubles to just anyone who will listen. Maybe we are being influenced by TV and radio talk shows where people regularly on narrate intimate and often humiliating details about themselves to millions.
The good news is, unlike me, you don't have to just sit there and listen to a stranger go on and on about things you really have no business knowing. The next time someone tries to unload their childhood traumas on you, politely say 'I am sorry but I don't know you and I do not need to hear about that".