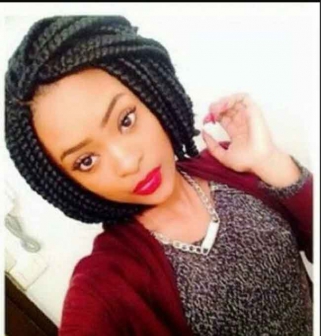 The bob hairstyle is a classic that never seems out of fashion. Celebrities continue to cut off their long hair for bobs. You can wear it super short, shoulder-length, style it straight, wear it in a centre or side parting, or with a fringe. It is a style that is appropriate for any occasion. The bob is said to have originated from Europe during World War I. As women joined the workforce, they had no time to do their hair and cropped hair was easier for them.
ALSO READ: Mother of two's 50th birthday photo-shoot takes internet by storm
Styling a bob is easy and almost no styling aids are required. You only need a brush or comb to keep your hair in shape. Apart from that, the bob style is loved because of versatility. It has many styling options. You can transform it from formal to casual in just a few steps. The style would be perfect for women who do not have a lot of time to style their hair in the morning. There are different types of bob haircuts in terms of length and style.
Jaw length: It is neither short nor long. It is the perfect style in between stage for when going from long to short hair. A short sleek single-length bob accentuate pretty facial features.
o Short nose-length bobs (just below the earlobe) look stunning with long blunt bangs that are cut just above the eyebrows. It's perfect when you want a sexy short bob hairdo. It can be very face-flattering. Cut it a bit shorter to show your earlobes for a stunning original bob.
Graduated bob: It is stylish and different from the classic straight bob. Give your bob a new spin by adding layers, which also give it volume. Your hairdresser can align the layers in such a way that it gives you an amazing, flirty style that fits your personality.
Asymmetrical bob: It is very striking. Great for those who are daring. It offers a stunning look and, without doubt, many positive reactions.
Almost every woman looks great in a bob as they flatter any facial shape. No matter your personality, there is a bob style that suits you. You can dress it up in several ways. You can dye or highlight it to give it flair or show off your personality.
Bangs are available in a variety of styles for the bob look. You can wear bangs in a normal straight across fashion, or design a distinctive look for yourself. Side bangs are more popular, and look great with a bob style.
ALSO READ: Beauty tips from around the world
Bob hairstyles look sleek and are easy to care for, and do not require much effort. Simply wash your hair, run your hands through it and that is it.
If you have a nice jawline and neck, you will definitely look good in a bob. Here is how to determine what suits you:
• If your face is round, go for a long bob to elongate your face.
• Lucky are you if your hair texture is thin to medium as bobs work best on such hair.
• For those with fine hair, let your hairdresser do for you a 'graduated bob', which are stacked layers cut shorter in the back, longer in the front and give hair the needed body and height at the crown.
Do not miss out on the latest news. Join the Eve Digital Telegram channel HERE.