Beryl Wanga Itindi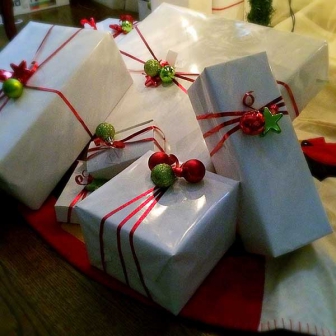 Do you have some of those relatives who insist on bringing their children to your house from your ancestral home during the festive season because you live in a town? Early this week, my neighbour on the seventh floor in our Komayole hood received an early Christmas gift, only this time, there was nothing to smile about.
ALSO READ: Girl code: Do you tell your man what's for dinner?
Being the festive season, her relatives back in 'shags' decided to send their children to come and celebrate Christmas in her home because she was too busy to head home for the same Christmas.
You know how it always is back at home when an opportunity to visit the city in the sun arises. Every household wants to benefit from it. So my neighbour received five children from each of the households back at home, all below the age of seven. Needless to say, nothing much regarding house chores can be done by this lot. They exclusively came to enjoy their stay. Because of this, two days after their arrival, my neighbour's house help demanded a pay rise and later took off after it was declined.
My neighbour, who had started her annual leave early this month hoping to have the rest she most needed, has lost her mind. Apart from the jovial noises the children make in the house, her budget has shot beyond her limit and the pungent smell in her house is enough to be used in a Chemistry lesson. Incidentally, all her five cute little visitors pee in their beds every night and there is nothing she can do about it.
Even the Bible tells us that children are a blessing. All the remote controls in her house have so far vanished and, when asked, the innocent souls cannot even comprehend what she is talking about.
She actually had to come to my house, take a picture of the remote and show it to the children who directed her to the shop downstairs where they had apparently taken them for 'charging' since they thought those were mobile phones. What transpired between my neighbour and the shopkeeper is a story for another day.
Just like the village cock, these children are always up and about by 5am running up and down the staircase screaming each others' names! Woe unto you if they decide to either press your door bell or knock on your window then take off. Getting a hold of them will do no good because they only speak their mother tongue and your yelling and harsh words will be like music to their ears as they try to grasp 'vocabularies' from your simple Swahili.
The other day, they followed another neighbour who had just arrived from work all the way from ground floor to the seventh floor repeating every word he was saying on phone. Anytime the neighbour stopped to warn them, they would just stare blankly at him.
ALSO READ: Girl code: Why do people cry at their weddings?
Finally, the neighbour signed off on phone and said 'Goodnight' to whoever he was speaking to on the other end.
That became the woord of the day as the children shouted 'Goodnight!' to anyone they met going up or down the stairs. Mind you, they spend 80 per cent of their day running up and down the staircase, we have no playground in Komayole, you know.