Beryl Itindi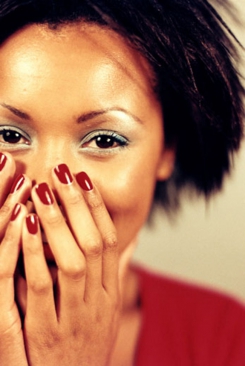 I grew up knowing there are only Seven Wonders of the World. I wish I knew who decided that we only have seven wonders in this world. This person must be living in the best world ever. Some of the things I have seen and heard in my adulthood are enough to create an endless list of the wonders of this world. I am probably even a wonder of the world, keeping in mind I barely understand myself.
Sometimes I stick my head with ease out my window grill from my seventh floor house to catch a glimpse of a fight on the ground floor only for my head to refuse to fit back in through the grill after the fight. Do these grills expand or does my head contract when there is a fight?
How again do I explain my fifth floor neighbour Tony Mochama who has enlisted me as his beneficiary in his bank yet we don't see other eye-to-eye? What exactly has he saved in that bank that he wants me to inherit? If it is not bees then I suspect he has preserved centipedes for me.
Dear God, I pray this man lives forever; I wouldn't wish to receive centipedes. Those things have a poisonous sting and the only medication is a grandfather's urine. Now where will I get my grandfather in case I am stung? Leave alone his urine. Amadioha forbid!
Have you heard about 'men of God' doing things meant for 'men of Satan?' Wait a minute; do we even have men of Satan? This wonder of the world will kill me one day. Who exactly is considered a man of God? Aren't we all God's children?
Why are some people considered men of God more than others? Is it because they put on the spotless robes? Is it because of the collars they wear? Is it because of the miracles they perform? ....and what is this people use to measure how much someone is closer to God than others? Godometer? I bet 'sinometer' is used to judge some of us prone to sin. Wonders never cease, one day confusion will kill me!
We are indeed living in the end times just like it is written in the book of Revelation. Did I tell you about my Fourth Floor neighbour who doused herself in paraffin, grabbed a match box then rushed to the sixth floor where her boyfriend lived and yelled, "Sema ng'we niwashe hii kiberiti".
Before we even knew what was happening, she had lit the matchbox and was cruising at 80kmph across the corridor shouting at the top of her voice.
As usual, I stuck my head out to witness the drama from my window, my other name is "Asipitwe", you know. I still regret ever sticking my head out! That was a scene I will never forget.
At first, I looked around hoping to see a movie director shouting "Cut! Take two" but there was none. It was real; someone had set herself ablaze. Satan is indeed a liar!
Did I tell you about our shamba boy back at home who refused to kill a poisonous snake at father's house claiming his religion did not allow him to kill God's creatures? Even after the snake had bitten my stepmother almost killing her with its venom?
I once saw potassium permanganate representing human blood in a church and right now rumour mills have it that 'a man of God' hit and killed 'a man of Satan' and is yet to be charged. My friend, continue thinking there are only seven wonders in this world!