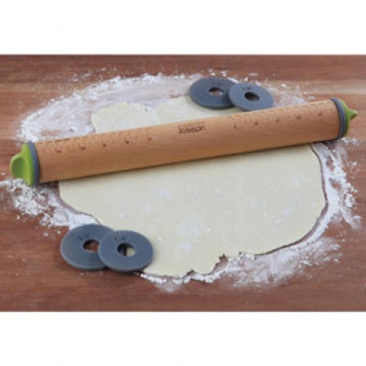 If cooking chapati is guesswork for you, chances of unevenly cooked chapatis are just the same as burning them altogether, this rolling pin could be just what you need.
With this adjustable rolling pin you can now evenly roll out the dough to your desired thickness. It features four sets of removable discs - 1/16, 1/6, 1/4 and 3/8-inch - so you can raise the pin according to the desired thickness of your pastry or dough. There is also a pastry width measuring guide etched into the rolling pin to help you.
It is great for pizza and pie crusts, tarts, cookies, and more. Clean by hand-washing for best results. The rolling pin cost Sh1,700. Now you can take the guesswork out of preparing your pastries.
— Rose Kwamboka