Yvonne Wanyoyi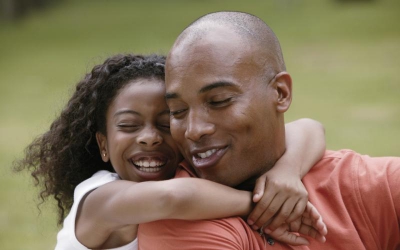 I have a 'serikali' not a 'dad'
ALSO READ: Simple ways to teach your kids time management
On Father's Day, I have seen fathers and dads being defined. I am not sure if there is a difference. I grew up admiring those kids who used dad. I found it cool. I believed all those kids were friends with their fathers. They had a good relationship, they played with their dads, chatted with them, ate on the same table with them, yet afforded to eat at their own pace, afforded to take water in-between bites, afforded to talk and swallow so easily!
All in all, they afforded to be at ease around him. Those kids could comfortably show their math books to their dads despite the wrong calculations because their dad would not hit their heads or slap them. He would instead try to help them with their homework and corrections.
The other day, I watched as my 22-year-old friend pricked her dad playfully on the neck with a stalk of grass, then pretend it was not her. Her dad turned, and father and daughter laughed so loudly. I was so shocked. With my father, there was no way I could have got that close because with him, you had to watch your distance.
I called him father. The only relationship we had and still have is that of father and daughter, nothing more. In my phone book, I have saved him, 'Serikali'. You do not play with the government; you don't playfully prick Serikali's neck. No! Serikali was not supposed to see the wrongs in the math book, Serikali could not play, chat or laugh with his children.
Eating with Serikali on the same table was hell on earth. We were scared of swallowing lest that swallowing sound was heard by Serikali because to him, that was eating too fast, which did not go down well with him. Serikali contradicted himself. He always wanted us to eat quickly and go back to our books. I never understood this government. The number of times I have shared a table with him are countable yet very fresh in mind because they were characterised by someone crying. My friend! The government never took crying well. You can guess what happened. We always ate in the kitchen unless otherwise.
He was a very busy man whose only communication with his children was beatings and scolding. He provided everything, had everything any kid would wish for except for the cool relationship other kids had with their dads. He bought bikes but he preferred you to always be on books. Education was and is his priority. He believed in books and failing was not in him. As other kids crave for their fathers' attention, we wished he could always stay away longer whenever he travelled.
As most parents get tuition for their kids when they become candidates, my brothers and I started to have the tuition teacher at home from baby class. After school, straight home, 'chai ya saa kumi' already prepared with bread, then to the study room. We still afforded to be cheeky kids. We opened our books and left them on the desk - we each had a desk....then out to play. Our friends were aware of the government and always on the watch-out for it and immediately they saw him..."baba yenu, baba yenu." We would then run back to our books and no one would dare lift his or her head as we listened the kids play, and we always knew their dads had arrived by the occasioned, "Daddy! Daddy!" Wololo. That was our life. We were almost always on books, reading or pretending to read.
ALSO READ: How betting ruined a much awaited date with Hilda
Three of us have long since graduated and the rest will definitely graduate too. I did the wrong course because he wanted it. When I got pregnant in campus, I thought the government would persecute me. I refused to go home although my mum insisted. To cut the long story short, I found myself at home and the government was silent. No greetings, no talking. I had no problem with that. I had to go back to school, it was painful leaving the four-month-old baby but I pulled through. Back for holiday, he was the first person I met. With him was my baby, so beautiful and healthy. I was shocked. I later realised that behind that harsh, strict and no-nonsense person was a loving man who loved his children and only wanted the best for his children.
As a baby, she could not accept anybody except my father. They have a tight bond. He drops her at school and picks her up. My father has since retired and lives upcountry. Together with his 'daughter' they visited us in Nairobi last year. They are inseparable. Once, she made a mistake and I threatened to tell her 'father'. "Babangu alisema hawezi chapa mtoto wake" I could not hold my tears. Why did he beat us?
As an adult, I look back and smile. I want to change my career and he supports me. We still do not have that cool relationship, I cannot risk pricking his neck playfully and I am still uncomfortable around him. Sharing a table with him is still hard, but I am so grateful to God to have him as a father. I feel privileged to have you as a father, SERIKALI.
By Yvonne Wanyonyi