Naomi Mruttu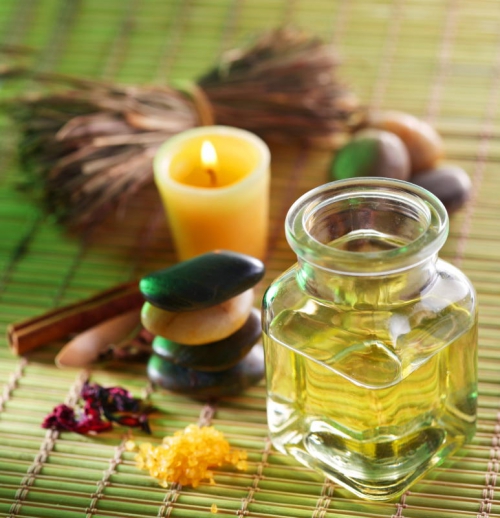 8 amazing uses of oils
ALSO READ: Six ways to fade lingering acne scars
Oils are a must have for anyone's beauty routine. Even if you have oily skin, using oils on your face will not make you break out. Oils can transform your skin from dull to dewy.
Here are some tips to using beauty oils.
1. Apply to damp skin
Oil is better absorbed when applied to damp skin as it seals in moisture.
2. Oils for longer lasting scent
Apply oil on your pulse points; the neck, wrists, back of your ears, behind the knees, between your breasts and the crook of your elbow. Apply perfume to these points by either spraying or dabbling. I find that the scent lasts all day when I dab it on top of oil.
3. Customise your foundation
ALSO READ: Six things to know about salicylic acid, glycolic acid and niacinamide
For an extra glow on your face, mix two drops of oil with your foundation and apply it directly on your face. This works well for people who have normal to dry skin. Use any beauty oil such as argan, olive or coconut.
4. Moisture boost
Mix oil with your body moisturiser. This provides extra hydration and gets rid of dry patches. I like using lemon grass oil for this as it coats my whole body with a delicious scent.
5. Application tip
Press oils onto the face, don't rub. You can use oil as a serum, applying it before your moisturiser or as a two in one.
6. Make up remover
Traditional make up removers may contain alcohol or other ingredients which may be detrimental to your skin. Olive oil and coconut oil are excellent makeup removers. Dab a cotton ball in oil and wipe away make up. It is safe to use everywhere, from eyes to lips.
ALSO READ: Seven natural ways to make your pores appear smaller
7. Cuticle health
Use oil when needed to keep cuticles strong and healthy. Some good oils to use are avocado, jojoba, and grape seed ,which are highly penetrative.
8. Oils for different skin types
Normal skin does well with most types of oils. Coconut oil has numerous benefits and is light on the pocket.
For dry skin use avocado oil which is good for eczema. Sweet almond oil, olive oil and rosehip oil are very hydrating. For mature skin use almond, rosehip, and apricot oils. Oily skin benefits from grape seed, jojoba and apricot oils. Sesame seed, jojoba, and almond, are good for sensitive skin.
As with all new things, do a patch test to avoid an allergic reaction.