Sylvia Wakhisi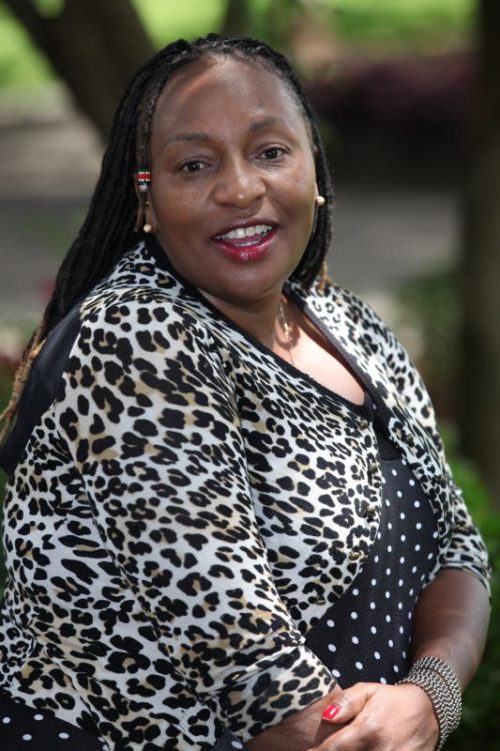 From a nun to a private investigator
JANE MUGOH always thought she would make a great nun but after six months in the convent, she realised it wasn't her calling. She talks to SYLVIA WAKHISI about trading that for a career as a private investigator.
It is a job many deem as a risky affair and would rather not take part in. They view it as an occupation that puts one's life on the line.
But one woman decided to take a calculated risk and venture into this male-dominated field which has earned her fame both locally and internationally.
Jane Mugoh is a rarity in the sleuth world. On a rain-soaked Friday afternoon, we got to meet and interact with her at her office situated in Ngara. She informs us that she had just come back from an official trip in Tanzania.
Her office is a beehive of activity as clients make their way in and out. She offers us some refreshments and asks us to allow her give some instructions to one of her staff who is handling a crucial assignment.
One minute after the other, she is disrupted by the sound of her cell phone ringing, offering a peck into her busy world of work.
"Don't worry," she tells us." This is what my typical day entails. I have become accustomed to it and try my best to respond to any call that comes through. You just never know where your services are needed," says Jane.
In 2007, Jane made a decision to venture into the risky business of private investigation.
Strict values
"Back then, it was a market that people had little knowledge of and the prospects of making anything out of it were slim. But in as much as I received a lot of backlash from some of my friends when I informed them of my intentions, I saw a lot of potential in it and decided to explore it, "she says.
Jane who is in her 30s is the founder and director of Trimo Security and Private Investigators Limited, a private investigation, debt collection and security organization.
Hers is a story of courage and ambition; a tenacious, creative and personable woman who has defied all odds to realise her dream. Her entrepreneurial journey to the top has not been a walk in the park.
Born in Gichugu, Kirinyaga County in a family of ten (four are now deceased), as the seventh born child, Jane says her upbringing was pretty much a regular one. Her parents valued hard work and at the same time saw the importance of raising their children to achieve the best education that they could provide.
"My mum was a teacher hence you can imagine the discipline and strict values that she instilled in us. Many are the times she helped us with our school work simply because she wanted us to achieve the best grades possible. My dad on the other hand was in the public service. Ours was a polygamous close-knit family and we treasured every moment we spent together," she says.
After completing her high school education at Karoti Girls in 1997, she decided to become a nun.
"It is something that I hadn't really prepared for but just decided to give it a shot. I was a staunch Catholic hence felt everything would go on well for me but I was wrong. After six months I quit. I guess it just wasn't my calling," she says.
In 1999, she secured a job at a hardware store in Embu. She used to sell building materials and later opened her own hardware in Mururi, a shopping centre situated in Gichugu.
The nickname
She would later come to Nairobi to pursue a senior course at the Criminal Investigation Department.
She points out that there was increased crime in her home area something that prompted her to lobby for a police post to be set up in her Gichugu home area.
"I was in charge of security in my home area. There was an increased rate of crime in the area and when I came to Nairobi, I started receiving calls from people back at home complaining about the security situation which had gone from bad to worse. I felt there was something I could do. With the help of Hon. Martha Karua and other senior police officers, a police post was set up," she says.
Her efforts to help the community earned her the nickname "Jane Besty."
She recalls an incident that would change the course of her life.
Jane says: "There was this young boy whose father had beaten and cut off his finger for stealing Sh10 to buy a pencil. However, after being arrested the man was only charged with assault, an offence which is lesser than causing grievous bodily harm. I couldn't stand the thought of such injustice committed to a young boy hence decided to lead a protest that would see to it that the culprit would be punished. We stormed Gichugu law courts demanding withdrawal of the magistrate, prosecutor and OCS."
Off to prison
However, as she sought justice for the boy, she had to pay a hefty price.
"I made sure the charge was corrected but ended up getting arrested and was locked up in Embu prison for several days with other members of the public. I thank God for the intervention of Hon. Karua and other senior police officers who saw to it that we were released from prison and the corrupt officers were sent home. That incident saw me emerge much stronger,"says Jane.
That is the case that earned Jane an award from the Kenya National Human Rights Commission through CRADLE, a children rights organisation. From then on, she purposed to fight for the rights of both children and adults, and help them get justice for whatever crimes that may have been meted on them.
In 2003, she was hired by a former CID director who had left the force to open his own investigation firm as a security officer and was later promoted to become the chief investigator.
"He recognised my talent and even inquired on the prospects of setting up my own private investigation firm. I hadn't thought of it but told him that was a challenge I was willing to take up," says Jane.
It's now been eight years since Trimo was started and according to Jane, it is the best decision she ever made. The company has grown in leaps and bounds with a clientele base comprising of Equity bank, Chandaria Industries, Simba Pharmaceuticals, Keroche Industries, Europa Healthcare Limited among others.
"We started with two staff but now we are eight. We deal with criminal and civil investigations, debt collection cases as well as executive VIP protection. We collect plausible evidence and present it to clients. We also investigate cases of cheating spouses," she says.
She offers: "Suspicious spouses ask us to investigate the whereabouts of their partners. I have women and men who call me in the middle of the night asking me to investigate their cheating spouses. Sometimes, those considering divorce want evidence to present during court proceedings. Our mission is not to break up peoples' homes but to confirm their fears. We have also employed a counsellor whose main role is to sit down with the concerned couples and try to establish why either of them is cheating on the other and offer professional solution that could help them get their marriage back on track."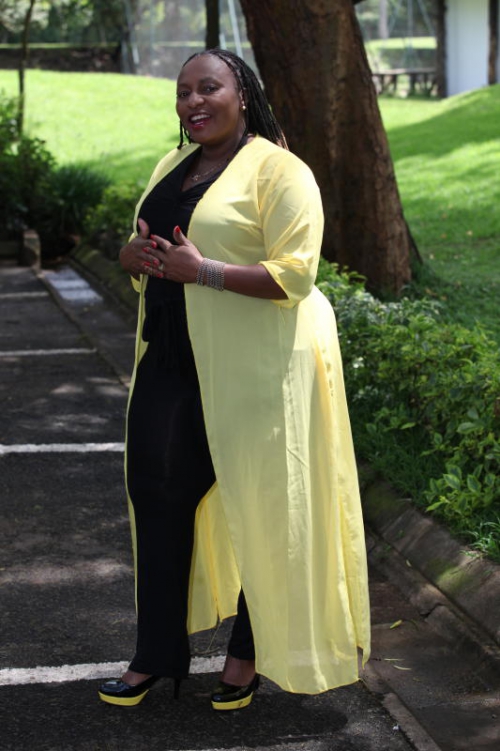 Risky business
They also work hand in hand with the police in some cases.
"There are some instances where you find that the public reports a case to the police, for example, a car or phone has been stolen. We look through the OB in the respective police station where the matter has been reported, investigate and once we have any leads we call the police to come and arrest the culprits," she says.
But Jane is quick to point out that being a Private Investigator (PI) is a risky job that calls for a lot of sacrifice.
"I get a lot of threats from people. I don't just hang around anywhere. Some time back, I almost lost my life when a group of gangsters spotted me on my way home and pointed a gun at me threatening to shoot. I somehow challenged them and overtook them. I only fear God. If I have to go out to a social place or a territory where I am carrying out some investigation, I always make sure that I am accompanied by my bodyguard or in some cases delegate some of the assignments. There are people out there who are not happy with my work," she says.
Getting people to believe in her capacity to deliver was perhaps the greatest challenge.
She cites other challenges such as being underpaid for services rendered which sometimes involve a lot of expenses on her part as well as clients not being patient when their matter is still being investigated.
"Prayer has worked wonders for me. I am a prayerful woman and I believe that it is through those prayers that God has kept me safe. I also have a group of women friends who always remember to pray for me."
Jane now dreams of setting up a college which will offer courses in the field of private investigation.
"I want to leave a mark in this industry. I would love to see more people break into the private eye world, people who love honesty and justice," says Jane.
It's not easy to succeed in a male dominated field
Her job has earned her fame and admiration both locally and internationally, but as she puts it, as a woman, it has taken a spirited fight to get to where she is now.
Jane a single mother of one says it is not easy to succeed and attain goals in jobs that are seen as a preserve for men.
"It takes lots of courage, hard work, determination and God's guidance to keep us on top," she says.
According to Jane, it is hard to predict her workdays since one moment she could be in the office doing her reports and gets a call informing her that a suspect she has been trailing for sometime has been spotted somewhere. This forces her to leave anything she was doing and rush to the place.
She adds that the nature of her job has affected her social life since she broke up with her son's father because he felt he was always being tracked. She has also lost some of her close friends. Initially, she had a hard time convincing her family that what she was doing was a job like any other.
"When I started out, my dad was okay with it but my mum and some of my siblings thought I was getting into a dangerous zone. But after some time, they learnt to support me."
Since her job involves a lot of travelling-she has been to countries such as Turkey, Rwanda, South Africa, India, Tanzania-she hardly has enough time to spend with her 13-year-old son but always strives to make it up to him whenever she is home.
"We enjoy watching investigative and detective movies and series together. Sometimes he accompanies me when I am going for an assignment and will even carry the cameras. He loves what I do and supports me," she says. If she is not chilling with her son, she is either swimming, horse riding or in the gym.
She holds a degree in Criminology from Kenyatta University. She serves as the Director of Baraka Children's home in Kayole which is another way of her giving back to society.