Tony Mochama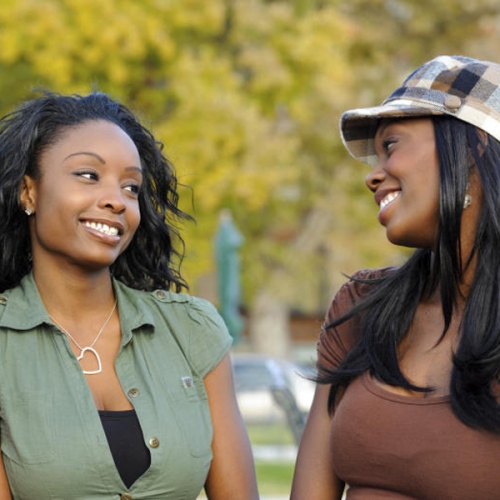 Why your guy doesn't like your girl
ALSO READ: Confessions: My husband's mistake with suitcase exposed his double life and second family
In a kind world where everything is all good, we men would like all your women friends, and we would all get along like two next door houses on fire.
But in an ideal world, most men will confess they would rather their women had no friends. Okay, that's a little extreme. Colleague friends, yes; distant relative friends, yes. The words from many women, "I don't really get along with women" is music to the ears of many a man. Unless it turns out that she is 'one of the boys' at the bar, then it is like you are dating a lesbian.
Here are ten reasons why guys just don't really like their woman's best friend. And she may even be the sister, like the one in 'The Confessions' recently, a big sister who was literally running her kid sister's marriage, and her domestic affairs.
Your girl does not like us, and because the world is a tit for a tart, and round and unfair, we return the compliment. The reason we don't get along with your girl is because we view her the way Obama views ISIS – out to 'steal' you (but with less action in the 'Middle East.').
Your girl likes us. A little bit too much! So you cracked a joke last Saturday, and she is still laughing midweek. There's a wicked suggestive glint in her eye that scares you – but you are even more terrified to tell that to your woman.
Your girl is that one from the 'chama' who is always full of ideas for 'maendeleo' including plots in Kinoo and multi-level marketing (cute word for a Ponzi scheme). In short, she makes us look non-progressive, which we are. Considering all our 'investments' go to the goats, and EABL products.
Your girl gets to hear all about us. You reveal our foibles, weaknesses, and in extreme cases among some women, even the poor chap's poor 'bedroom index' is revealed, like an Assange Wikileak. There's a 'wicked' smile on your girl's face (a different type of 'wicked' from the girl who over-likes you) every time she sees you. That smile speaks volumes, and the speech intro to it is 'oh, puleeze!'
ALSO READ: Relationship expert shares eight signs your partner could be cheating on you
Your girl wants us replaced. She thinks you could do better, that you have settled for less in life. Such BFFs often conjure a Canaan of Man for their friends, only to lead them into the wilderness of singlehood where they can drink lots of red wine together, and moan about how there are 'no men' left in the world. Your girl is your confidante, not us, and we're jealous. Men like it when their woman comes to ask them for something, and their ego fills up with happy helium. Unless of course, the thing your woman is coming to ask you for is, money.
Conversely, you listen to everything that your girl has to say. If she was to tell you that the moon is made of green cheese, and that there is a pink hyena in a green thong laughing in your bedroom, you'd swear it's true.
You also drop everything, and I mean everything, when your girl calls. It could be two a.m. when she calls you in tears. You live in 'Ronga' but will even hitch a ride on a truck to 'Kitesh' (Kitengela) to be 'there for her.'
Your man is worrying her parent died, only for you to return at dawn and say 'Imagine that Wycliffe bastard dumped Beryl! Nktest.'