Home
/
Hair
How to with deal with dandruff and dry scalp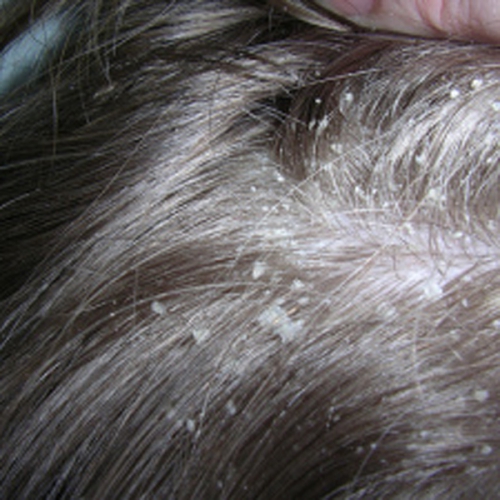 How to heal your dry scalp
If you have a dry scalp that feels itchy, you definitely need help. A dry scalp is the cause of unmanageable and itchy hair. It also causes dandruff and makes your hair appear dry and dull.
Causes: Dry scalp is generally caused by dormant under-active oil glands that are not able to naturally produce the required oils for your skin naturally. Other causes are:
• Using harsh shampoos (that contain a lot of chemical content in them) for long.
• Too much exposure of hair to hard water.
• Poor diet: Eating food that lack important nutrients.
• Getting exposed to harsh weather conditions, which are either extremely cold or dry. Sitting for long hours in an air conditioned room is also not good for the hair.
• Extensive use of styling products such as too much shampoo and conditioners. These take a toll on the scalp by stripping hair of moisture, leading to dryness.
• Unhealthy hair habits such as lack of oil treatments, and lack of conditioning treatments.
• Using a lot of hair products that contain alcohol as this tends to dry out your hair.
So how then do you avoid suffering from a dry scalp?
• Use a moisturizing shampoo to prevent your scalp from drying even more. Ensure you use cool water while shampooing your hair. Hot water has a drying effect.
• Shampooing the hair rids it of some essential oil. Always follow a shampoo session with a hydrating conditioner. There are also leave-in conditioners that are very effective in locking moisture in your hair.
• Avoid styling products that contain alcohol and fragrances. Also, trim down usage of styling gels, hair sprays and mousses as they also tend to dry the hair.
• Subjecting your hair to too much heat also has a drying effect, for example when you blow dry. Stay away from too much heat to be free from dry scalp.
• Give your hair two or three oil treatments a week. It works wonders for dry scalp. Coconut oil and olive oil are some of the oils you can utilize for this purpose. They hydrate and relieve dry, flaky scalp. After treating the hair, wash the hair and scalp thoroughly using a mild shampoo.
• Scalp exfoliation will remove dry flakes and also stimulate the sebaceous glands. You can, for example, use a mixture of olive oil and sugar. Saturate the scalp with it, massage then shampoo as usual.
• Egg and yoghurt treatment will also benefit your dry scalp. Egg contains proteins and yoghurt is a natural moisturizer. Mix one egg with four tablespoons of yoghurt. For even better results, add two tablespoons of honey and one of almond oil.
• Protect your hair from scorching rays of the sun. Wear a hat or a headscarf if you intend to stay in the sun for long.
• Drinking a lot of water will hydrate your skin and hair. Ensure you have a proper diet that includes all the necessary nutrients.
• If all these remedies don't work, see a doctor or dermatologist.
Related Topics