Jennifer Karina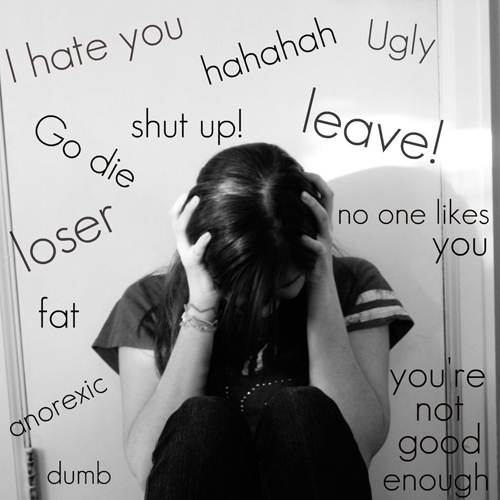 The cycle of abuse; are you a victim?
ALSO READ: How betting ruined a much awaited date with Hilda
Last week, we attempted to understand who an abuser is, what to look out for, their characteristics, and how to ensure that you recognise abuse. Today, we shall seek to understand the cycle of abuse. Why would any adult stay in an abusive relationship even when they experience extreme cruelty, are exposed to serious mistreatment, even in the knowledge that others have been seriously scarred both emotionally and physically sometimes resulting to being maimed or even killed?
Domestic violence happens both within and outside the family and could take various forms; physical, emotional, sexual violence, psychological tormenting through verbal abuse, harassment, deprivation and cruelty. Among many victims of domestic abuse is Tina Nash a young woman of 33 years of age. She was beaten unconscious by her boyfriend who gouged her eyes out permanently losing her sight.
People stay in abusive relationships for various reasons; they could be totally emotionally or economically dependent on their partners. Others stay because of culture, traditions, values and faith matters. Still others rationalize staying in abusive relationships because they believe it is the best for their children. Often I hear this "I am only in this relationship because of my children"! Did you know that children of abusive parents suffer long term consequences, including having dysfunctional co-dependent relationships in maturity.
Studies indicate that most children from abusive relationships become abusers themselves or attract and endure abuse embracing it as normal lifestyle, since this is what they were exposed to in their childhood. Generally they exhibit abnormal behavioral issues. Abusers are not only men; they too are victims of domestic violence; by staying in proximity to an abusive parent, the children also become victims.
Lenore E. Walker who developed a social theory "the cycle of abuse" explains patterns of behaviour in an abusive relationship. According to Walker the cycle of abuse described the controlling patriarchal behaviour of men who felt entitled to abuse their wives to maintain control over them. Most abusive relationships display a distinct pattern, known as the Cycle of Abuse. Tina says that it did not begin with the big fights; "Once they hit you once, it aint gonna stop, that's just the start. They've already overstepped that boundary then.
Get out and don't go back. I tried to get out the first time." Staying on became her greatest regret. Like Tina, there are many women living in domestic violence and do not even know it or acknowledge the same. They live in self-blame and denial, waiting for a miracle to happen, could it be you? Read on Eve sister, even if you are not a victim, you could probably support another sister and liberate her for life.
Abuse is rarely constant but alternates between: tension building, acting out, the honeymoon period and calm. Before long, tension once again begins to build. Not all relationships follow the same cycle, and individual experiences vary, some stages especially the honeymoon or calm periods, may shorten or be left out completely, especially as the abuse intensifies over a period of time. Each stage of the cycle can last from a few minutes, days or months, but within an abusive relationship, these stages can easily be recognised. It is therefore important to recognise these stages to mitigate the risk of being a victim of an abuser. One of the stages is tension building.
ALSO READ: Will and Jada Pinkett Smith deny affair with August Alsina
In this stage, life generally can present several stressful scenarios due to misunderstandings, unmet expectations, personal and family conflict. Stress can also be aggravated by illness, financial problems, unemployment, and various circumstances. When an abuser endures these stressful periods, they act out as wronged, building up tension that eventually erupts.
The writer is a Relationship Coach and Author, Marriage Built to Last. You can reach her on; www.jenniekarina.co.ke