ALSO READ: Easy recipe: Tuna ratatouille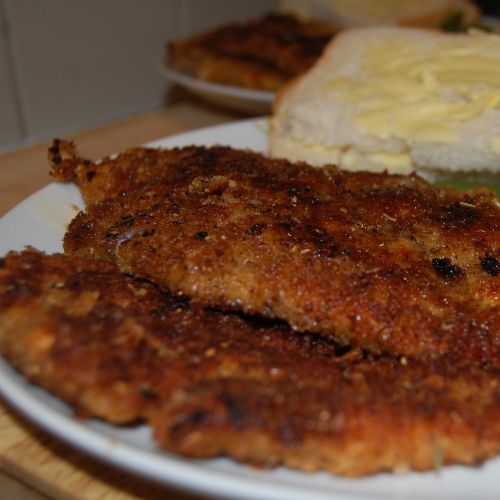 Ingredients
-4 chicken breasts
-4 slices of bread
-3 tbsp of sesame seeds
-1 tbsp chopped fresh sage (this is optional)
-2 eggs, beaten
-Large handful of plain flour
ALSO READ: Tips for cooking the perfect African porridge
-Oil for frying
-Salt and pepper
Directions
1.. Put the chicken in between two pieces of cling film and then gently flatten them out with a rolling pin.
2. Get three shallow bowls and put the flour in one and season well, then put the eggs in another. Make the bread into crumbs and mix with the sesame seeds and sage, if you're using it, in another bowl.
3. Season the chicken and then dip in the flour, then the egg and then the breadcrumbs. Put the breaded chicken into the fridge until you're ready to cook it.
4. Heat a good couple of glugs of oil in a large frying pan and gently fry the escalopes until they are a lovely, light, golden brown on the outside and cooked perfectly through to the middle.
ALSO READ: #EasyRecipe: How to make tasty mahambri
Do not miss out on the latest news. Join the Eve Digital Telegram channel HERE.