Mirror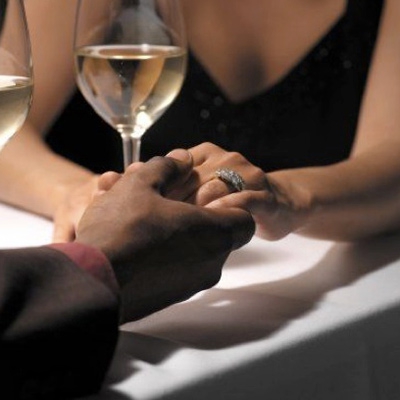 1. MEETING MEN
Make sure you're over the break-up before you consider meeting new men.
You can't develop a fulfilling new relationship when you're still grieving the last one.
Do
Try internet dating – shop around and enjoy a slow, reassuring build-up to your eventual meeting. Good sites are Dating Direct, Match and mysinglefriend.
Only contact men with photos, exchange several emails before you meet and always suggest coffee, not dinner – that way it's a quick getaway if he's not for you.
It's also worth asking friends what single men they know – recommendations are generally a better bet than random strangers in bars.
Don't
Hit the town dressed to kill, hoping to meet someone. Yes, you'll get attention but your conquests will expect just a one-night liaison.
2. WHERE TO GO
You've decided he's worth seeing again – so do you cook him dinner, go for a drink or pull out the stops at an expensive restaurant?
Do
Be assertive – when he asks what you fancy, don't simply say "whatever you want".
Tell him what you'd really like to do and if a posh dinner feels like too much pressure, suggest a different kind of date – a walk, picnic or gallery. If you're nervous go to an early movie and review it together over a drink afterwards.
Don't
Cook for him at yours – it's way too intimate for a first date, plus if it's a disaster, you're stuck with him.
And never invite him back on the first night – prolong the romance.
3. WHAT TO SAY
When you're used to a partner who knows everything about you, dating again can be terrifying – long pauses or stilted conversations can both be worries.
Do
Ask questions. The purpose of the date is to get to know him, so start with easy topics like travel, books, films and food.
You'll discover more about who he is without scaring him off. Reveal your own passions, too and the conversation should flow easily.
If it doesn't, don't take it personally – you did your best.
Don't
Talk about anything deeply personal or contentious. Avoid discussing sex, politics, your ex, your kids – (you can mention them but he wants to know about you, not your eight-year-old's history project), childhood traumas, and medical problems.
4. WHEN TO GET INTIMATE
Moving from a goodnight peck on the cheek to a night of passion is a delicate process – especially when you haven't slept with anyone since your ex and you're suddenly expected to reveal your stretch marks to someone new.
Do
Take your time. A decent guy will be willing to wait till you're ready. When you believe that the relationship has a future, and you feel confident that he's in it for more than a quick bunk-up, then revealing your body won't be scary – it'll be a natural, intimate step.
Do expect, too, that after years with somebody else it may take a while to learn what each other likes, and enjoy the process – tell him what you want and be willing to listen to his needs, too.
Don't
Feel you should have sex early on to "get it over with".
If you're not relaxed, sex will be tense and unsatisfactory. When you do have sex, don't assume he'll know exactly what to do – everyone's different, so help him out.
And don't be self-critical. He clearly fancies you, so don't ruin the moment by saying sorry for your flabby bits.
5. WHEN TO TELL THE KIDS?
Introducing your new man to your kids is a minefield – especially if they are secretly hoping you and their father will get back together. And remember, there's no pressure, so wait until you're pretty certain it's going to last.
Do
Let the kids know you're dating and be available to answer all their questions. Keep your dates entirely separate from the family until you're certain he's going to be part of your life.
When the time's right, arrange a no-pressure hour in the park together and be sure to listen to everything the kids have to say about their feelings.
Don't
Invite him to stay over when the kids are around – it's hard for them to cope with and could raise big issues like jealousy and worry.
Don't allow him to get friendly with them if you're not sure he's going to stick around long and don't expect them to love him instantly.
6. MAKE IT WORK
Dating again may not lead to another long-term relationship but if it's looking good, and you think you'll stay together, it's essential to create the family life that works for you... even if it's a little unconventional.
Do
Take it slowly. It can make a lot more sense not to move in together, particularly if one or both of you has kids.
Rushing into a second marriage, with all the financial and parenting issues it entails, can spell disaster, so consider keeping your two homes.
Consult your kids at every stage but don't let them control the relationship. And do consider counselling to deal with any emotional baggage left from past relationships.
Don't
Put all your eggs in one basket – it's important to keep the support networks you've built up since your last relationship, so don't abandon friends or hobbies that make you happy.
Most crucially, don't ignore any warning signs – if he gets possessive, abusive or controlling, then get out.
No relationship is ever worth sacrificing your hard-won happiness and confidence.