Pastor M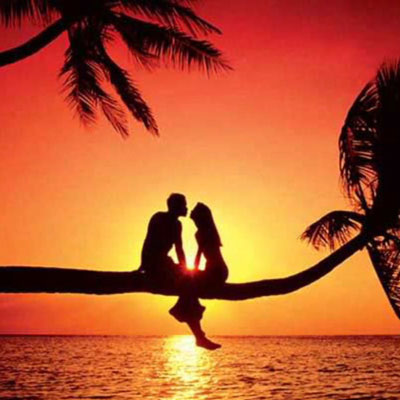 To commemorate 20 great years since I married my college sweetheart, I took some time this week to think through some of the lessons that I've learnt about marriage. The biggest one is that love is not what we thought it was! Let me explain.
More than 20 years ago, like any typical dating couple, we did some rather non-conventional things. Have you ever seen a guy outside a dress shop carrying a ladies handbag as the girl he loves looks at and even tries out different outfits? That was me. Little did she know then that I hated window-shopping. She was no different; she sat with my friends and watched the rugby games I played in. Little did I know that watching sports was not on her top 100 favourite things.
A big complaint in marriages today is that people no longer feel the same way about each other as they did when dating.
The problem, however, is in our definition of love. If you ask people what love is, you'll get definitions like "love is holding her hand and feeling your heart skip a beat", or "love is gazing tenderly into his eyes". Or as one person put it, "love is a feeling you feel when you feel that you are about to feel a feeling that you've never felt before"!
But the Bible's definition is radically different! 1 Corinthians 13 says: "Love is patient, love is kind. It does not envy, it does not boast, it is not proud. It does not dishonour others, it is not self-seeking, it is not easily angered, it keeps no record of wrongs. Love does not delight in evil but rejoices with the truth. It always protects, always trusts, always hopes, always perseveres. Love never fails."
Dramatic
Have you noticed none of these things are 'fun' or 'romantic'? Love is a dramatic action of giving despite my feelings. And the only way I can offer such unconditional love is because I have experienced the same love from my heavenly father.
The interesting thing is that as we begin to embrace God's definition of love, something begins to happen in our marriage. We stop trying to turn the other person into something they're not. We accept them as flawed people who have been loved by God. And they accept us too in the same fashion. And true love begins to flourish, in an atmosphere of kindness, forgiveness and acceptance.
You need to determine even before you begin the journey together that divorce is not an option. I like a bumper sticker I once saw that read, "Be patient with me, God is not finished with me yet!" Don't be fooled; every marriage faces problems. But the paradox is that as we allow God to use us to bless the other person regardless of how we feel, we eventually find fulfilment, joint purpose and true intimacy with our partner.
Photo: www.hd-wallpapers-3d.com
Pastor M is a leadership coach, author and the senior pastor at Mavuno Church. Follow him on twitter @muriithiw or like his Facebook page, 'Pastor_ M'