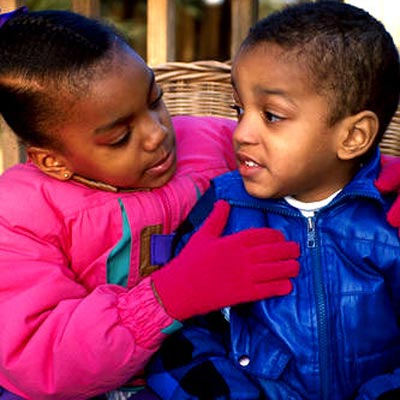 Of late, I have noticed that Tasha — who is almost turning six years — is particularly keen about her looks.
ALSO READ: The plight of students who can't go home
She wants my make-up and has to spruce herself up before she leaves the house.
Forget the "mummy where is my doll?" kind of questions.
Nowadays, her inquiries go like: "Mum where is your lip balm gloss and powder?" "Mum where is your mascara?"
She has dumped her pretty flowery dresses that make her look angelic and now we are talking Kim Kardashian fashion.
"Mum, I am too old for those nguo za maua," she protested one Sunday.
The change in baby girl was somewhat abrupt. I mean a few weeks ago, she was very much okay with what she wore. But all of a sudden, looks are everything.
Being the mummy and queen of investigations, I set out on a research to find out the genesis of my girl's new look.
ALSO READ: Woman 'disgusted' after discovering boyfriend's 'gross toilet technique'
After a week of watching her playing with friends and trailing her every move, I discovered who was behind all this drama.
Apparently, baby girl has a boyfriend — Jeremy. Jeremy is my neighbour's seven-year-old's son and he has been 'checking out' my daughter.
Shame on him. He is giving my baby girl sleepless nights. "You like Jeremy?" I asked her one day after making my discovery.
"Me? No, he is just my friend?" she said, blushing sheepishly. "And how come you act funny whenever you see him?"
"Muuuuuuuum!" she let out that long protest that she makes whenever I am prodding something. I am a worried a mother.
I know this is just a childhood fascination that my daughter and her so-called boyfriend have for each other, but it makes me chilly.
When we were growing up, we had no clue of boyfriend/girlfriend matters until we were in high school.
ALSO READ: Man gets girlfriend congratulations cake after she finally farts in front of him
But these kids are growing up so fast and they know so much they make us parents look 'green'.
Could I be burying my head in the sand yet baby girl knows more than I knew when I was her age?
For More of This Stories Subscribe to the Standard Epaper to get a copy of Eve Woman in the Standard
I do not want to imagine there's more to her Jeremy crush other than the innocent fascination.
I think it is time to have a sex conversation with her. But how do I even start?
Do not miss out on the latest news. Join the Eve Digital Telegram channel HERE.