Jennifer Karina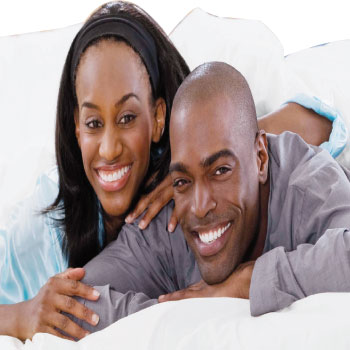 Relationship Photo: Courtesy
There are misconceptions about women's sexuality and desirability after 40. Some may feel like it is over, especially as they enter early menopause. If you thought that sex is best in your earlier years, read on girl, for the best is yet to come and yes, you will thrive after 40!
The need for intimacy is ageless and good sex does become better with age and experience. Growing older has great benefits — one grows in maturity, self-awareness, confidence and attitude.
You come to terms with unrealistic fantasies and ideals, and stop being your greatest critic. Suddenly, you become in charge of your life and your feelings. No wonder someone once said that life begins at 40! The benefit of age is maturity, children grow up becoming more independent paving room for 'me' time; to relax, reflect, rejuvenate and become creative and have quality time for sex. Interestingly, there are still some common myths about sex after 40:
Myth 1: Sex is not needed as you get older.
When all is said and done, the older you are, the better settled in your life, career, nurturing, and are able to think about sex without inhibitions.
Myth 2: It's normal for sex drive to drop as you age.
At 40, the woman is at her peak and most women of that age have confessed to that.
Myth 3: Things that once turned you on no longer work because of your age.
Age is but a number, fantasies and unrealistic ideals become a thing of the past, and bonding with partners happen at this stage.
Myth 4: Those extra pounds make you undesirable.
One thing is certain that growth, changes individuals both physically and psychologically. Physical changes do not necessarily affect a woman's sex drive. It is about how one feels, their attitude and confidence.
Myth 5: The body isn't sexual after 40 due to the onset of menopause.
Studies indicate that most women become more sexual after their 40's and yes, they all agree that their men cannot match their libido!
Myth 6: You're too tired for sex.
Women after 40 are energetic and excited about sex. Their libido is high and do not have to deal with pregnancy, childbirth, breastfeeding and have the freedom to explore.
The truth is that most women after the age of 40 are:
1. No longer shy about their body and they know how to ask for what they need.
2. Know what they want and have no hesitation in asking for it.
3. Are open and can enjoy sex without inhibitions and reassurance of partner.
4. Appreciate that sex is a basic need and it's okay if they have to go without it for good reasons.
5. They no longer have to think about getting pregnant; it's simply about relating intimately and enjoying one another.
6. They can separate sex from love, and appreciate one another regardless.
7. They can separate sex from sin because they are mature and appreciate it is a gift from God.
Life begins at 40! And yes, you can enjoy great life and sex well beyond 40.
The writer is a relationship coach and author, |Marriage Built to Last. You can reach her on; www.jenniekarina.co.ke