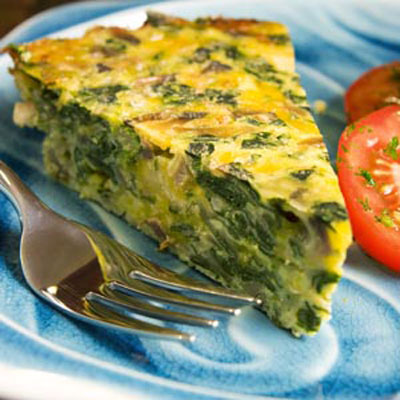 Serves 5/6
Prep Time: 15 minutes
Cook Time: 40 minutes
Ready In: 55 minutes
Ingredients:
• 1 packet (8oz.) cream cheese, softened 4 eggs
•1 cup milk
•¼ teaspoon ground red pepper
•4/5 bunches fresh spinach, thinly sliced, blanched and drained
•½ cup diced ham (optional)
•½ cup chopped onion
•1 piece pie crust (optional)
Directions:
1. Pre-heat your oven 3,500F.
2. In a glass bowl, beat the cream cheese until creamy, beat in the eggs, milk and pepper.
3. Squeeze spinach until almost dry, then stir into the egg cream mixture with the ham and onion.
4. Pour mixture onto the piecrust or to an oven proof casserole dish lined with grease proof paper.
For More of This Stories Subscribe to the Standard Epaper to get a copy of Eve Woman in the Standard
5. Put into your pre-heated oven and let bake for 40 minutes, or until knife poked into the centre of the quiche comes out clean.
Serve while hot with tomato garlic salad and springs of fresh basil.
Do not miss out on the latest news. Join the Eve Digital Telegram channel HERE.