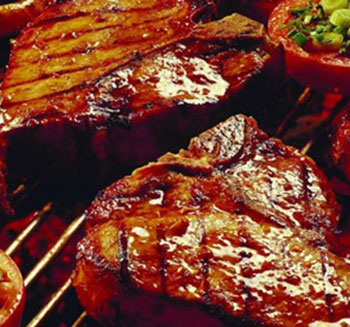 ALSO READ: Easy recipe: Tuna ratatouille
Serves: 4
Prep Time: 8 minutes
Cook Time: 7 minutes
Ready In: 15 minutes
Ingredients
• 4 pieces T-bone steaks
• Salt to taste
ALSO READ: Tips for cooking the perfect African porridge
• 2 teaspoons paprika
• 1 ½ teaspoon black pepper
• ¾ teaspoon onion powder
• ¾ teaspoon garlic powder to taste
• ¾ teaspoon cayenne pepper to taste
• ¾ teaspoon dhania, very finely chopped
• ¼ teaspoon turmeric
ALSO READ: Easy recipe: Fish cutlets
Directions:
1. Pre heat your oven — gas mark 5/2000C
For More of This Stories Subscribe to the Standard Epaper to get a copy of Eve Woman in the Standard
2. Open fire — Light a charcoal grill.
3. Mix all the ingredients except the steaks together in a bowl.
4. Rub the mixture on the steaks on both sides then grill until cooked or to your desired degree.
5. Serve with a garden salad.
Do not miss out on the latest news. Join the Eve Digital Telegram channel HERE.