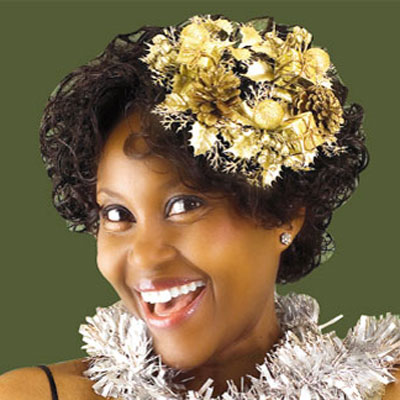 Through her show — Let's Cook — Susan Kamau has for years, graced TV screens with unique and creative ways of cooking local and traditional Kenyan cuisines. Susan has not only established herself as the official cooking expert in Kenya, but she now has a new feather in her cap — she will be representing Kenya in the Oscar version of International Cook Books Award slated for China later this month. So how did she land herself in this enviable place?
ALSO READ: Have your kids take school lessons on TV, digital
It all started seven years ago during the post-election violence. Susan says as she watched Kenyans turn on each other, she felt a need inside her to do something.
"I felt so hopeless and even though I knew that I needed to do something, I was not sure what. I came to realise that we can all do something, however small," says Susan.
During that period, she came up with the idea of a Kenyan cooking book that would include all the tribes of Kenya.
"It is a book that covers Kenya's national ethnic foods. I wanted the book to be an illustration of our ethnicity that makes us beautiful and stand out. To use my book to celebrate our different ethnic dishes instead let us celebrate our differences. I also included Indian and British foods because we live in a very cosmopolitan Kenya today, and I wanted to capture that in my book."
Took a loan
Susan put in money and time to come up with a world-class book that would represent Kenya and its diversity. She worked with the best photographers and creative minds in the industry to come up with a world-class display.
"It has been journey and a half, and a very costly labour of love at that. I would save to start up on the book, and then stop until I got more money to continue, and then begin again, but I was determined to see it through. I did not want to leave anything to chance and at one point, I even took a loan. Looking back, it was all worth it," says the mother of one.
The book also tells the story of Kenya and its cultures. "I worked with the National Museums of Kenya because they are the custodians of Kenyan culture. They helped me break down ethnic groups into linguistic communities and we touched on every group. While the National Museums of Kenya provided information and pictures, Michael Poliza took the landscape pictures, while David Bath worked on the cover and food photography."
Her cookbook, Let's Cook Kenya, is garnering a lot of global attention and has been shortlisted from a list of 187 to 94, in the Best Authors and Chefs/TV category for the Gourmand World Cookbooks Awards that will held in Beijing from May 19 to May 22, 2014.
Susan will competing against nominees from Canada, China, India, Indonesia, Ireland and Turkey for 'Best in the World' category. Her first cookbook, Jikoni Magic, which provided a two-week meal plan, was also a huge success.
Away from her book and show, she is quite the versatile entrepreneur. Susan runs monthly cooking clubs and an annual festival and manufactures a sauce.
She also finds time to give back. Her company Kenyan Kitchen through the Food Festival, has partnered with World Vision Kenya to provide water to disadvantaged communities.
Last year, she was appointed as the regional culinary ambassador for the Global Alliance of Clean Cook Stoves, a UN Foundation initiative.
As an ambassador, she works with local organisations to pass knowledge on healthy cooking methods. "As the regional culinary ambassador, my job is to educate people on better cooking methods that are not detrimental to their health. To inspire people to replace open fires with clean burning, fuel-efficient stoves that reduces harmful effects on health and degradation of the environment."
My priority is my daughter
Susan Kamau, a Loreto Convent Msongari old girl, is a single mother and loves her role.
For More of This Stories Subscribe to the Standard Epaper to get a copy of Eve Woman in the Standard
"Martha is six years old and she is full of energy. She is outgoing, compassionate and loving. She is also at that age where she is curious about everything."
"Once you are a mum, you forget about having a social life. I have always wanted to be a super mum, a mother who holds down the court and a successful businesswoman out of the house. I have no house help. We have a lady who comes in thrice or twice a week to help out, but I do the bulk of housework. I organise my cooking. I usually do weekly food shopping, and then I cook for the week."
Since she is her own boss, she is able to drop Martha to school and pick her up in the evening.
She says her life now is prioritised around her daughter and work.
"My life consists of play dates and work. I do not have much of a social life. In fact, when I socialise, it is networking for work. You have to organise your priorities, and drop some things when you become a mother. You have to prioritise value adding activities. I do not do the bar scene; I have been there and done that," she says
It is unbelievable that Susan is 48 years. Actually, she looks almost half her age.
Her secret to the youthful appearance: "Exercise and a good healthy diet. I try to exercise thrice a week, plus my diet consists of low fat, low sugar and high fibre foods. I take loads of water and I try to eat food in the most natural form possible."
For fun, Susan loves to play with Martha and read spiritual and motivational books.
And who has won the heart of this gorgeous chef?
"For now, it is me and my little girl Martha. I am open-minded. Who knows what the future holds?"
Susan holds a Bachelor of Arts degree in management from the US, and a Post graduate degree in culinary art from Japan.
Do not miss out on the latest news. Join the Eve Digital Telegram channel HERE.