Pastor M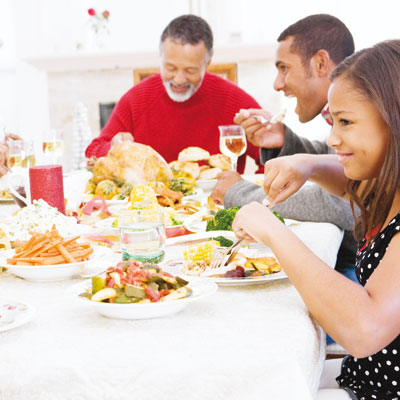 Wow, it's so hard to believe that 2013 is almost over! The radio stations are filling the airwaves with Christmas carols and the malls have put up their giant Christmas trees.
Traffic is a lot more bearable because of the school holidays. Sale signs are everywhere, as retailers prepare for an influx of shoppers.
For many companies, it's that frantic time to complete work targets before the year ends. But despite that, there's that feeling in the air that the Christmas holiday is almost here!
And so we enter what is a favourite time of the year for many. A time when our economy practically shuts down for two weeks so that Kenyans can travel upcountry and join family members in end-of-year festivities.
A time when countless goats and chickens give up their lives to satiate the hunger of many who have toiled through the year for this moment. And bars across the nation stock up so as not to run dry before the pockets of their reveling patrons do!
As we prepare for the celebrations, it is appropriate that we pause for a moment to reflect on the reason for the season. Christmas is a celebration of the moment that divided history into two. According to the bible, an unprecedented event took place 2,000 years ago in the nondescript village of Bethlehem, Judah. The creator intervened in human affairs by being born to a peasant family and then for 33 years lived among humans as one of us, sharing our tribulations and frailty, in order to demonstrate how He had originally intended for us to live.
Ultimately, Christmas is a celebration of God's love. That humans are not alone in the universe. And that we have a Creator who cares enough for us to step down into our space, and to help us who cannot help ourselves.
In light of that, we have every reason to celebrate the Christmas season! By all means shop and eat and spend time with your loved ones. But an even more appropriate way to celebrate the season is by being a blessing to those who do not have what we have. In the same way that our Creator sacrificially gave to us, we too are called to give to others!
There are myriad ways to do this. You could as a family host a Christmas party for a children's home. You could take in a foster child for a few weeks. You could visit and share supplies with spinal injury or cancer patients in your local hospital. You could give a year's education scholarship to one of your worker's children. The list is as long as your imagination!
We need to teach our children how to have an attitude of gratitude and not of entitlement. We need to teach them that it is more blessed to give than to receive. And Christmas is a great opportunity to do this.
I dare you to celebrate this Christmas season differently, and to be a blessing as you yourself have been blessed.