Home
/
Achieving Woman
Achieving woman: Visa's Eva Ngigi-Sarwari shares on being a woman in leadership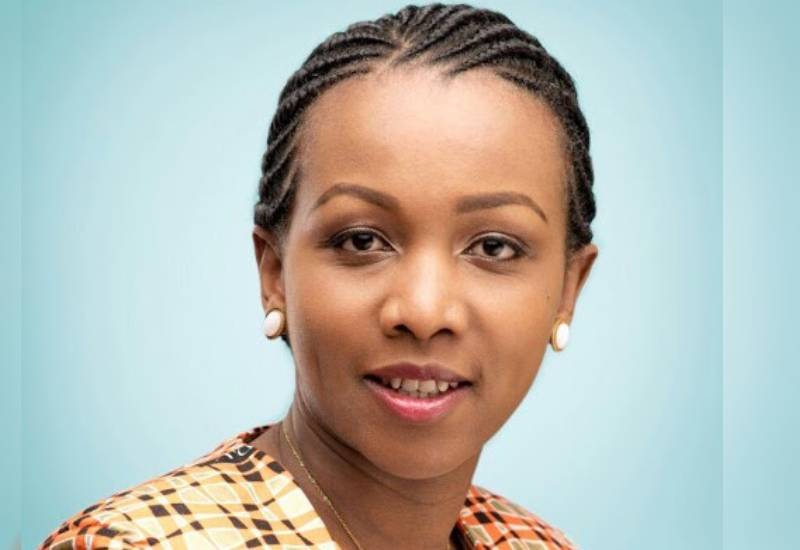 Visa's Kenya Country Lead, Eva Ngigi-Sarwari has risen through the ranks, taking on leadership roles in the banking sector and paving the way for other women seeking to become leaders in their fields.
Women leaders
At Visa, the Senior Vice President and lead for Sub-Saharan Africa is a lady, Eva's line manager, and the Visa General Manager for East Africa is a lady. Eva says she sees this as the "best gift ever".
"I work for an organization that is very deliberate about giving women an equal chance," she explains.
"What I've experienced with women leaders is that sometimes they will double up as a coach. Women have a high level of empathy so they will see you beyond your role. They will see you as a mother, as an upcoming leader and support you holistically," she says.
"So it's not just about the professional relationship that you've got where you've got in your role, objectives and deliverables. They will see you beyond that. They will ask how your kids are doing and if you come in and you've got a child who's not feeling well, you can sense that empathy. When you take a day off because you're not feeling well, they will continuously check on you. These small things go a long way.
"It's amazing because you've got a leader who doubles up as a coach and you can actually feel the commitment towards supporting your success. For me, that's the best gift ever."
Advice to younger self
To succeed in your career of choice, whether or not it is in financial services, Ngigi-Sarwari says that hard work plays an important role.
"Think of it as a pyramid. As you go up positions shrink."
"As a woman, remember the clock doesn't stop after you have clocked out of the office," she explains, adding that "there's still dinner to be made, there's homework to be checked. So hard work and sacrifice is at the top.
"And as you work hard, be open to taking risks.
"Having a supportive line manager goes a long way in empowering women to take on more responsibilities at work.
"Women are not good at putting themselves out there. I'm one such example. A line manager who sees the potential and pushes you to take on more challenges is a key contributor to that.
"Emotional intelligence is another essential skill.
"Being self-aware, aware of our emotional impact on others, learning to manage relationships through empathy and social skills."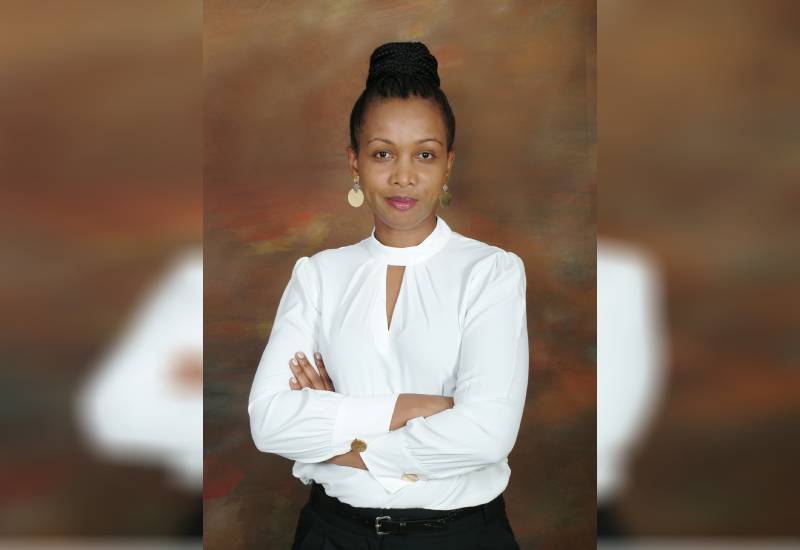 When facing nay-sayers, Ngigi-Sarwari's advices that one follows their passion. "Don't internalize bias. Remember there's a reason you're in that role and if you continue to be focused and persistent, the naysayers will swallow their own words.
"As women, we sometimes find it difficult to put ourselves out there, to lobby for leadership roles even when we are qualified.
"In most cases, it's not the natural disposition to say I think I'm good for this job. Because any time we put ourselves out there we have to make sure that we have at least 120% of the qualifications to back us up."
Then there are the after-hour meetups which, Ngigi-Sarwari explains, are where top positions are lobbied for.
"For some of these extremely senior positions, it's not just an office-setting interview. It may be on a golf course, it may be over a cup of coffee, or a stiffer drink. So it becomes hard when you're balancing work with family.
"There's a conscious bias where [people think], this is challenging, is she going to manage it when she still has family responsibilities. In that case, women have to be exceptional to stand out."
Mentorship
When it comes to your career journey, it might be difficult to know which path is most suited to you. Thus, many of us opt for mentors sometimes from within our places of work or from outside. However, Ngigi-Sarwari stresses the importance of personal initiative when seeking out mentors and working towards a leadership role.
"Mentorship is a strong part of career advancement. You will hear people say I don't think I would be here if it weren't for my mentor who walked me through, understanding what my strengths were or sharing their life story." she says.
"It's [mentorship] a lot of personal initiative. Invest in it. Find that person and let them walk that journey with you. It [the mentor] doesn't have to be a hierarchical one, it can be lateral. Let it be someone who shares the same values."
Work-life balance
As a wife and mother, Eva has faced her fair share of challenges in attaining a balance between her work and her home lives.
"Having a supportive partner helps," she said. "We try and tag-team on the kids schedules."
Nevertheless, she explains, there are moments when you are forced to miss a school event because work calls or you have to work longer hours and therefore miss family dinner.
"But a family that supports you helps make sure that you're not too hard on yourself."
And even when she is forced to make such sacrifices, she makes up for them when she comes home, giving her family the attention they need.
Related Topics