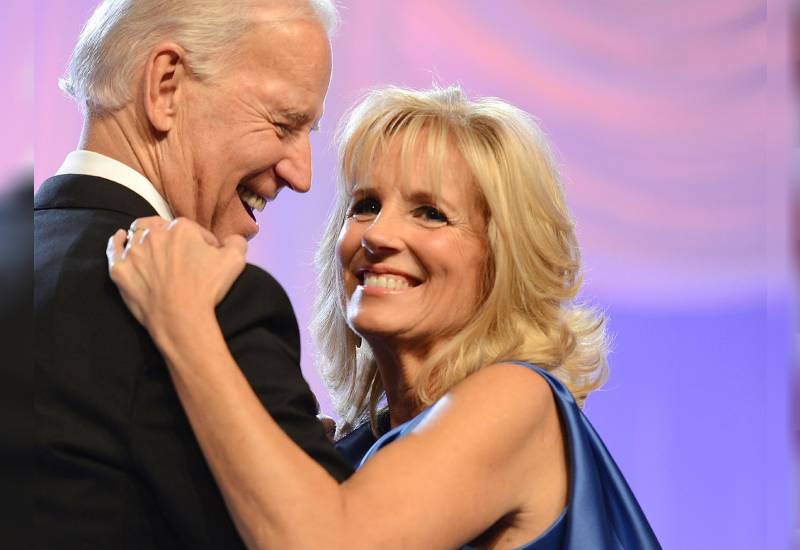 Jill Biden will become the first lady of the United States upon the inauguration of her husband Joe Biden as the 46th President of the United States on Wednesday January 20.
Born Jill Tracy Jacobs, the incoming FLOTUS is from the Hammonton, New Jersey, however, she grew up in Willow Grove, Philadelphia.
The eldest of five sisters, she was raised by her father Donald Carl Jacobs, who worked as a banker, and her mother Bonny Jean Jacobs, a homemaker of English and Scottish descent.
Prior to marrying Joe, Jill was married to former football player Bill Stevenson. She knew Joe three years after his first wife died in a car accident in 1972. He was a senator and she was still in college.
Speaking to Vogue about their first date Jill said:
"I had been dating guys in jeans and clogs and T-shirts, he came to the door and he had a sport coat and loafers, and I thought: 'God, this is never going to work, not in a million years.'
"He was nine years older than I am! But we went out to see A Man and a Woman at the movie theatre in Philadelphia, and we really hit it off."
READ MORE
Jill and Joe got married in New York City in June 17, 1977 at the United Nations chapel, after Joe proposed to Jill five times before she finally said yes.
"By that time, of course, I had fallen in love with the boys, and I really felt that this marriage had to work," Jill says of Joe's five proposals adding that: "because they had lost their mom, and I couldn't have them lose another mother. So I had to be 100 percent sure."
They later had their daughter, Ashley, in 1981.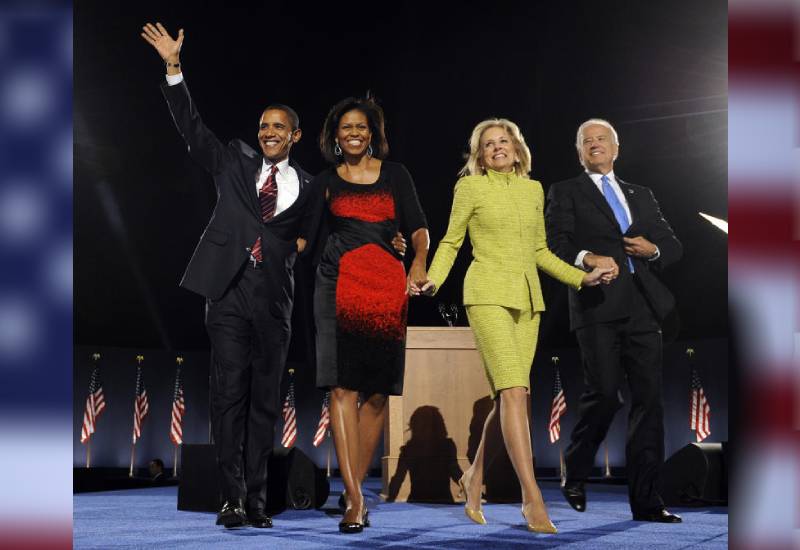 Mrs Biden, a teacher, has a bachelor's degree, two master's degrees and a doctorate of education from the University of Delaware.
While her husband served as the vice president, Mrs Biden was a professor of English at Northern Virginia Community College. She served as the second lady of the United States from 2009 to 2017.
During her time as Second Lady she launched the Joining Forces initiative, alongside then First Lady Michelle Obama, which helped military veterans and their families' access education programs and employment resources.
After her husband is sworn in later today, Jill plans to continue working to jobs. One as the First Lady of the United States and as a professor of English. Considering she still worked full-time as an educator while second lady, doing double duty will surely not be too big of an adjustment for her.