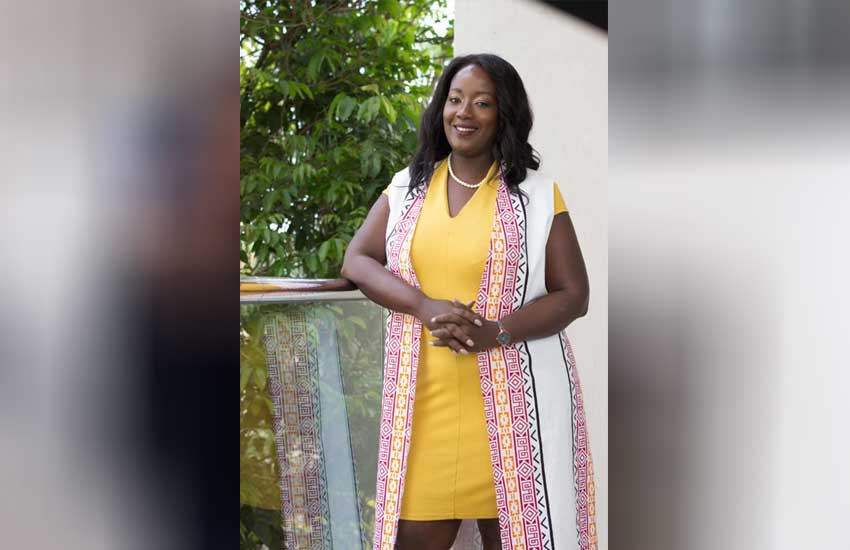 Lucy Kimani, 43, is a mother of two and founder and owner of Dawn industries Kenya, which manufactures hair, beauty, and hygiene products. She talks about seeing her business go bankrupt and how she brought it back to glory
My background:
As long as I can I remember, I have always been an entrepreneur. Growing up, my mother worked hard to supplement my father's income. She had a mitumba business at Gikomba market and she would also sell charcoal in the estate. During holidays and weekends, my siblings and I would accompany her and assist in the business. At times, when she was busy, she would let us open the business in the morning.
When I was in high school, I would assist my elder sister in her cereal business during the holidays and weekends.
After high school, I enrolled for a procurement course but took a break after studying for a year and traveled to Malaysia. I then pursued a Diploma in Sales and Marketing and took a PR course. Then I came back to Kenya and worked in the pharmaceutical industry.
The idea:
I have always had extremely dry skin. I would mix several oils that had moisturising properties to prevent my skin from becoming ashy. Soon, it became a medical problem -- my skin would crack and even bleed just a few hours after I had moisturised it. A dermatologist prescribed a certain ointment but, given my economic situation at that time, I couldn't afford it. Eventually, while working in the pharmaceutical industry, I discovered a more cost-effective remedy to handle my life-long problem. This prompted me to start a skin and beauty care business that would cater to the African skin.
READ MORE
What happened next?
The pharmaceutical industry was an eye-opener. I had met several cosmetics experts. I approached one of them and he showed me where I could get the raw materials for starting the business.
My idea has always been that the natural ingredients should supersede the chemicals in any product that you choose. My initial problem was that I had little capital. However, there was one company that had confidence in me and they provided some raw materials on credit. We made an agreement that I would pay them off once I started making some substantial money.
I started the company, Dona Industries, in a house in Ongata Rongai. The rent was affordable. I would mix my products with a sufuria and a mwiko. However, all my products had attained certification from The Kenya Bureau of Standards (Kebs).
Eventually, I quit the pharmaceutical job and started a cleaning business to support the initial one. During the first year, running both was simple but after that, I had to abandon the cleaning business because my passion lay in the beauty products venture.
I would manufacture the products in the morning and do sales and marketing in the afternoon. My first customer was a salon in Rongai. She bought five litres of shampoo at Sh250. I have never used these notes. Even when I'm broke, I spare them because they remind me of where I came from. My next sale was a bottle of conditioner and petroleum jelly to the same salon. Gradually, through word of mouth, other salons found out about the products and they loved them, so they also ordered theirs.
On the other hand, my lotion was popularized by my skin. My friends and family, who knew that I had exceedingly dry skin, were amazed when they noticed that my lotion had moisturized it completely. My products became well-known just through word of mouth.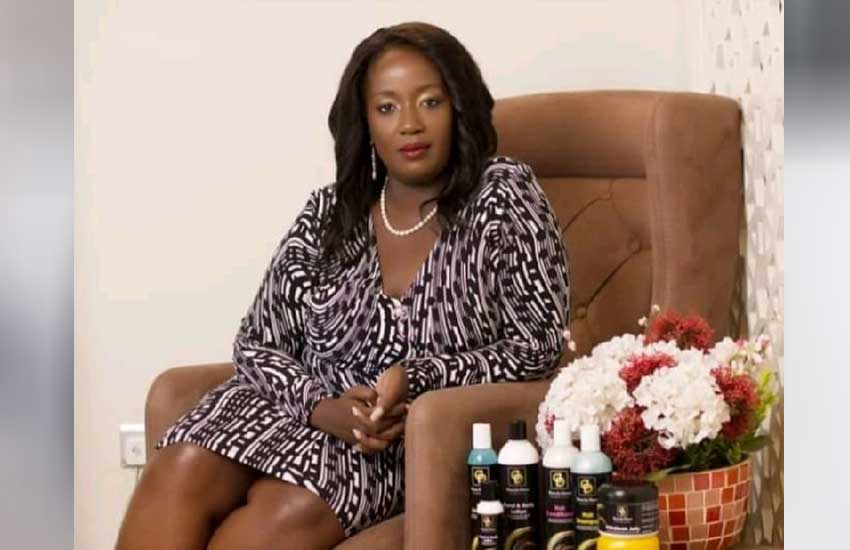 Running a startup:
After running Dona Industries for some time, I went bankrupt. Most of my stuff was auctioned and I eventually had to close the business. Later, I was employed as a hotel manager.
I worked there for a year, but I would still pay the rent for my manufacturing base in Rongai. Unfortunately, the hotel was bought off and the new owner wanted to employ other staff. I had saved some money and decided to revive my business. This time, I renamed it Dawn Cosmetics, which symbolised a fresh beginning for me. I had more experience and I was confident that I would succeed.
I realised that Rongai was far and, due to the traffic, I was wasting a lot of time on the road. I moved the company to a better location at Industrial Area's Shimo la Tewa Road. To boost my capital, I borrowed money from my elder sister who was very understanding. I went to the Jua Kali area in Gikomba market and bought better equipment. I also ordered better packaging containers and labels.
Luckily, most of my clients remembered my products and they were willing to purchase them.
Where I am now:
I have continued to improve the company and have a new range of products known as Dona by Dawn. Dona is my second born, so I named it after her. I have expanded the product range and have several employees and my equipment has improved. Our products are stocked in various reputable retail stores in the country including Mulleys Supermarket.
We target the simple Kenyan and aim to cater to their hygiene and beauty needs sufficiently. With this in mind, I would like the products to be stocked in all stores and supermarkets in the country. This will also increase my capability of employing more staff. I am glad that some hotels are purchasing my products for their clients.
My lotion contains natural oils that moisturise skin for Africa's environment. It's available in various sizes. I also have petroleum jelly, shampoo, conditioner and hair food in the Dona by Dawn range.
I have also expanded my horizons to contract manufacturing. I assist startups manufacture their products in my premises but under their brand names.
One of my biggest challenges is the cost of packaging. This, coupled with bills such as water, electricity, taxes, and others, which are costly. If they become affordable for micro- manufactures then the market would be wider and more Kenyans would compete with multi-national businesses.