Home
/
Money
I just wanted other women to stop suffering like I used to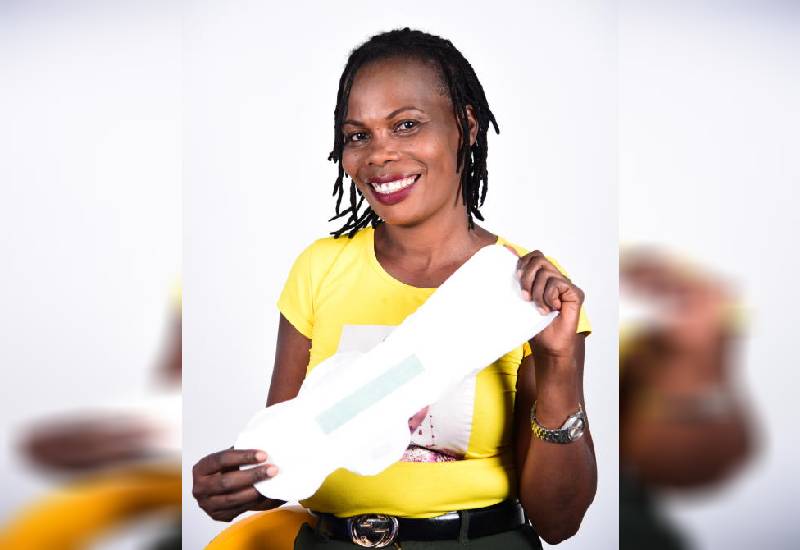 Emily Wanja Njeru shares how her desire to share with others a solution to a very personal problem birthed a thriving business, Shuya Sanitary Napkins, an imported brand of organic sanitary pads.
My background
I am a trained P1 teacher with 15 years' experience. My line of training was in Kiswahili where I mainly taught the upper classes. I quit in 2018 to concentrate on my business.
The idea
Ever since I began my monthly period as a younger woman, I suffered because I would always react to the pads and consistently get a vaginal yeast infection.
I tried different sanitary pads in the market but nothing worked for me. It was only in 2013 when a friend shared a pad she was using and when I used it, I didn't experience any side effects.
When I asked her where she got it, she told me the product was only available in Uganda. I travelled to Uganda to purchase the pads for my own use.
Back in Nairobi, I couldn't help but share the pieces with friends. Many people asked me where I got them from and right then I saw an opportunity to sell the product.
What happened next
I travelled to Uganda where I met with the Shuya franchise owner in Africa, a Ugandan. In 2014, I started my business, Emitrican Enterprises Ltd and I became the franchise owner and main supplier of Shuya Sanitary Napkins pads in Kenya.
Take a quick survey and help us improve our website
Take a survey
These are a line of organic sanitary pads and liners which are a solution to the existing synthetic pads which, for some women, have undesirable side effects such as burning irritation, infections, bad odour among other problems.
It did not cost much to buy into the franchise because, at the time, the Shuya pads were still new in the market and no one knew or even cared about the potential of selling organic pads.
Still, my heart was not really in it because the product was still new and mostly moving by word of mouth, plus, I was busy being a teacher. All I wanted was a side hustle to supplement my salary.
Running a start up
When I started in 2014, I was still teaching and able to manage both because most of my clients were parents at the school where I taught. As clients continued using the product, they began referring their friends and demand expanded.
In 2017, I began knocking on doors of several supermarkets to list my product and, eventually, I got a call from one of them. The pressure to deliver the products intensified and it was then, in 2018, that I decided to resign from my job and concentrate on my business full time.
Everyone thought I was crazy because, at the time, I was working for a prestigious private school. However, I knew I needed to see how far I could go with my business. The list of supermarkets has grown over time and now I work with Food Plus, Mulleys, Cleanshelf and Quick Budget.
Additionally, as the demand grew, I realised I couldn't sustain it with the capital I had, and so I requested my bank to loan me some money. However, I was disappointed because I couldn't access credit since my business was still in the startup phase.
For me access to capital from financial institutions has been hard. I was only able to get a small loan and, as a result, I had to get into partnerships to increase my capital so as to bring in more stock. I also had to expand my network, and find reliable and consistent distributors. It was not easy but I am now in a good place and work with two businesses, Kasha Kenya and Kishliz Enterprises.
Lastly, Covid-19 also affected our supplies this year as our product is manufactured in China. We experienced delayed production as well as transport challenges to the final user of the product due to cessation of movement outside Nairobi.
Where I am now
My business is at a good place since the product is well known and the potential for it to grow is evident. We continue to receive positive reviews from our clients and this keeps us going.
We have only just recently broken even. For me, this is one of those businesses you do not just do because of money, but more based on the impact the product will have on other women.
My tips
Start a business you are passionate about because if you start one just for profit, be ready to quit because, when you face a challenge, you will.
But if you are passionate about your business, you will endure. Secondly, address a need by offering a solution. Have a business plan and a mentor.
I did not have an organised business plan in place when I started off. I was green and did not have a mentor, I have learnt on the job, which of course has slowed down my growth, but I believe everything happens for a reason and I am proud of myself.
Related Topics