Home
/
Money
The Do's and Dont's of how to get a raise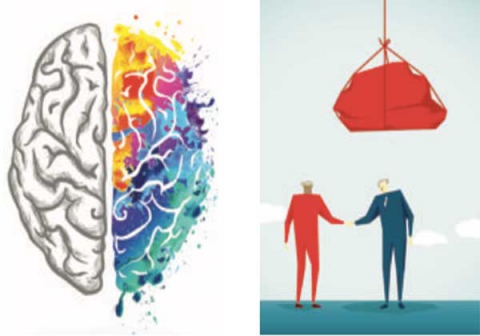 Research show drivers are most obnoxious on Mondays. Do you agree?
?
Research show drivers are most obnoxious on Mondays. Do you agree?
?
Do: Be rational
1. Do your research. Consider the company's financial position to know if it can afford to give you a pay rise. Also gauge the mood of your boss before you go in to ask for more money – timing is everything in salary negotiations.
2. Do talk about your achievements. "I need the money because I'm going through a financial crisis" should not even be on the list of reasons you're for asking for a raise. Instead, show your boss how your efforts have improved the company's performance, and how much the raise will motivate you to do better. The secret is to be rational, not emotional.
3. Do be flexible. If the company is not able to give you a raise immediately, be open to other perks that may be offered, such as fuel or credit allowances.
4. Do schedule an appointment. Do not ambush your boss on the corridor and tell him or her you need a raise. Chances are s/he will dismiss you and say no. A planned meeting will work more to your advantage.
5. Do make a plan. After a talk with your manager, you need to either keep up the good performance to show you deserved the raise, or work extra hard to prove you're worth the raise. Despite the outcome, you need to know what your next move is.
Don't: Lay an ambush
1. Do not bring up irrelevant details. Personal stories shouldn't be raised at a meeting asking for a pay review. Don't try to sell your boss a sob story. Also, don't try to negotiate for a pay rise based on your academic qualifications – companies do not promote based on academic merit, but look at individual performance.
2. Do not beg. Pleading for a pay rise will make you look needy. Instead, be very professional and list all your accomplishments and the impact they've had on the company.
3. Do not ask for unrealistic amounts. Be precise when asking for what you want. You must have an idea of how much value you bring to the company, so stay within those parameters. Consider that the company might not be in a position to meet your demands and could even replace you.
4. Do not bluff. Bluffing might make you lose your job. Don't lie to your boss that another company is offering you a higher salary.
5. Do not focus on why you need it, but why you deserve it. When asking for a pay rise, know your worth and be bold when approaching your boss. Think about what you want and what you are giving the company. Keep the focus on your achievements.
Related Topics